Nagpur News: Two more house-breaking incidents and an attempt to commit the crime were reported in city. Two burglars were caught red-handed while trying to relieve the house owner of booty.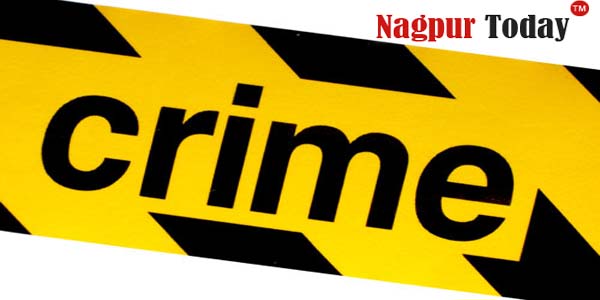 According to police, in the first incident of house-breaking, burglars struck at the house of Dr Shyam Suresh Chafekar (30), resident of Plot No. 104, New Subhedar Layout, near Adarsh Mangal Karyalaya. Dr Chafekar had gone to his clinic and the family to Koradi for "Darshan" of Goddess Jagdamba Mahalakshmi. Taking advantage of the situation, thieve (s) entered into Dr Chafekar' house breaking the door latch apart. Once inside, the criminals targeted an almirah in the bedroom and cleaned it with gold ornaments and cash Rs 8000 collectively worth Rs 1,38,000. The incident took place between 1300-1445 hours ofSaturday. Hudkeshwar PSI Choughale booked the unidentified criminal (s) under Sections 454, 380 of the IPC and probing the matter further.
In the second incident, the victim Moreshwar Bhojraj Dudhe, resident of Flat No. 306, Wing No. 1, Rajat Complex, kept his two gold rings and a gold chain on the dressing table and went out for some work. At the same time, burglar (s) struck at his house and made a clean sweep of the bounty worth Rs 1,10,00. The theft was noticed when Moreshwar returned home only to find the booty missing. Ganeshpeth PSI Thakre booked the burglar (s) under Sections 454, 457, 380 of IPC and investigating the matter further.
However, in the third incident, luck deserted the criminals who were attempting to relieve the house owner of valuables.
According to police, the house owner Vishwajit Anandrao Meshram (45), resident of Plot No. 122, near Bouddha Vihar, New Thawre Colony, had gone to attend birthday celebrations at his relative's house. In the meanwhile, two criminals Hardeep Singh Savinder Singh Gill (21), resident of Kapil Nagar, and Sonu alias Manish Anil Chaudhari (25), resident Angulimal Nagar, entered in the house of Vishwajit by breaking open door lock and grill. They were busy in frisking the house for valuables. However, the burglars found no valuables but the house owner himself. Both thieves Hardeep and Manish were nabbed red-handed and are now cooling their heels in Jaripatka Police Station. PSI Undare has booked them under Sections 457, 511, 34 of the IPC and put the accused under arrest.