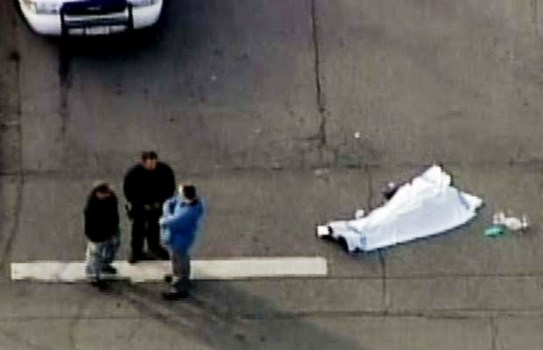 Nagpur News:  Murder suspects in the death of a 40-year-old thief who was found dead in pool of blood in his rented room in Tulsi Nagar on old Kamptee road on Thursday evening.
Jaisingh Bhaisare was found injured by his neighbour who then alerted the landlady Kirti Mishra. The residents immediately alerted Kalamna police. However, before the cops reached, Bhaisare has succumbed to his injuries.
According to the police information, Bhaisare has many offences of robbery against him in many city police stations. Bhaisare was involved in many petty crimes and often has been sent to jail.
Due to his unlawful habit, his wife left him. From past one year, she was staying with her children at Dharma Nagar in Kalamna area while Bhaisare found another room for him.
The landlady Mishra told police that Bhaisare had left home in the morning. He returned around 7 pm on his cycle. Mishra informed that she saw Bhaisare was heavily drunk and couldn't even stand properly. She informed that he was already injured when he came home.
Somehow he managed to go to his room. Later, an hour after his neighbour found him bleeding and unconscious in his room.
Police has registered the case of an accidental death. Cops said that the injuries suffered by Bhaisare seems that he have suffered in an accident.
However, the residents claimed that the cops are taking the case lightly. They alleged that though they informed the police immediately, police reached two hours late. They said that Bhaisare was breathing till the cops came.
"We were waiting for the cops to take him to the hospital. Police make it late and he died," said a resident. The post-mortem reports are awaited. Bhaisare's family members alleged murder in the case.