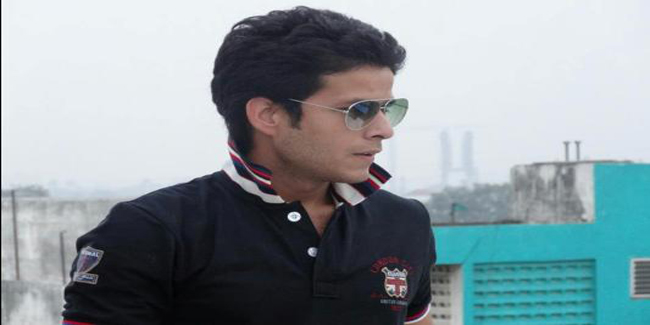 Nagpur News: The recent suicide of a 22-year-old Aamir Ali shook the youth, especially those who used to hang around with him. His friends still did not come to terms that one of their dearest friends has committed suicide and that too out of the failed love affair. Aamir shot himself dead as his Pioneer Society residence at Utkarsha Nagar on Katol road inNagpurlast Saturday midnight.
A second year student of Bachelors of Business Administration (BBA), Aamir had reportedly sent many SMSes to his girlfriend before taking the extreme step. He had even informed her of committing suicide, which his friends are calming absolutely false as there is no concrete evidence.
The girl with whom Aamir was said to be having affair was in a state of shock and grief. Sources are indicating this to one sided love theory, however some claimed that the girl's closeness with some other boy has shattered Aamir to great extent.
When Nagpur Today spoke to the girl, she said, "I am not in a state of mind to say anything but still I'll tell that he was not such a guy who will give away his life just this easily for love sake. He was a strong guy. Infact I became strong because of him and he was a very big support to me, who also taught me how to stand by myself. And even he shared his almost every goods and bads with me. We both were each other's strongest support. He was under pressure and depression due to many small big reasons. There were many things that were affecting him. I loved him a lot and I still do. Yes, we did fought like any other normal couple, but the issue between us wasn't that big which could have affected him this bad."
One of the close kin of Aamir, Sameed Khan viewed,  "He was a cheerful guy. He loved his friends as well. He used to roam around and hangout with his friends quite a lot. But more than anyone, he loved himself incredibly. Hence he was very fond of mirrors. He used to like getting clicked allot. We still cannot believe that one such lively person can take this step. We shall miss him."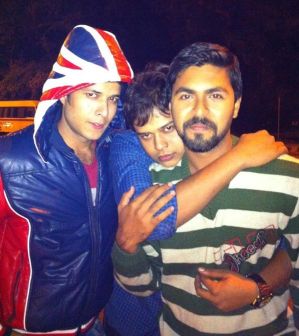 Aamir's another friend Bilal Ahmed said,  "He was a very lively person. He was infact planning to visit Mumbai as a leisure trip .The tickets were already booked. Infact the day this incident took place, he along with his friends went for a night movie show of Go goa gone. But somehow he came back home before the movie got over biding his friends bye. He came home as usual, had his dinner, offered namaaz and moved upstairs towards his room. Then the grievous incident took place. We are not ruling out the possibility that one reason behind such step can be that he had habit of dealing with risky stuff. It was a hundred years old ancestral 'pushtaini' gun.
And about his love life, Bilal said it was like any other normal relationships. They loved each other. In fact he himself asked her to join aviations. He helped her with the resumes as well. One thing I can quote for sure that he not amongst the guys who will take such step because of a girl. He was undoubtedly one such guy after whom girls were crazy.
He always used to say that if and when I'll die, it will be different and with pride. He considered me his elder brother, and used to respect and obey me. "Unfortunately I wasn't with him on that grievous day," he said.
He ruled out any such information of some wrong information being spread about Aamir's suicide. He said that the world that he left a long message to his girlfriend before taking this step is absolutely wrong I feel, as also told to me by that girl. She even told me, after 12'o clock in the noon that day, she did not receive any message from Aamir. But whatsoever, actual thing and the truth can be expected to be anything, as the police are still investigating."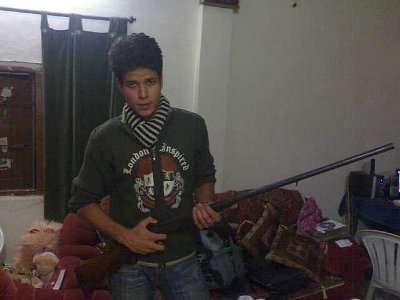 Another best friend Ankur said, "I can never believe that he can take such a step for a girl. I was one of his closest friends who used to stay with him almost all the time. I was even with him an hour before the incident. He was really depressed, and I even tried to ask him that what's the matter, but he dint really mention anything and asked to plan a movie show. After sometime he left the saying that he got a call from home for some urgent work. He even insisted us not to watch the movie without him, and that they'll go for the movie sometimes later for sure. I would like to believe that a person like him would never take such a step and I'm still assuming that this incident must've taken place accidentally. If he would've been tensed because of the girl, he would've told me I feel. Also, any of his habits never stressed him to any bad extent."
Chanchal Jabs, one among his network of friends, viewed, "There are many hidden things behind this issue. The secrets behind this incident are even long gone with Aamir. People can assume the reason to be any sphere of his life, let it be his family life, friends' life, love life, social life, financial life, or anything else. The fact being, at that particular time, he dint have anyone to give a positive and correct guidance. Now we should think about how we should take over from this situation. Even I've faced love life and problems in it. But the ource from where we find the one required positive wave is the solution. Youth should realize that their family and future is much more important than anything else. This world has to be explored at such age when Aamir took such step."
Psychology Angle
Psychiatrist Shihir Pulsapure, MD MSc (Psy) and Associate Fellow and Supervisor of Albert Ellis Institute said that the people who commit suicide they are likely that they possess a psychiatric disorder. Suicide is 100% that person's responsibility. No one and nothing induces a person to commit suicide. There are a high proportion of people that suffer from psychiatric disorder, one of which is depression as well. And possessing a psychiatric disorder doesn't mean that the person is mad. This particular thing is very normal. Almost every person suffers from psychiatric disorders at some or other phase of their lives. Suicide is always a personal decision based on distorted thinking or might be because you have some kind of mistakes in the way of your thinking, mainly due to depression.
Hence depression should be looked as a problem that can be easily resolved or a problem to work on. The people who finally end up making such decision are totally hopeless. Hence one should look for and the people around him should also make sure that they don't lose hope, and keep consulting the appropriate people because there are a lot of people who have gone through similar problems but have still coped up quite well. It's an erroneous myth that just because you consult a psychologist, you become crazy. Most people who go to a psychiatrist just suffer from anxiety and depression, which doesn't mean that they are mad. So consulting a psychiatrist at the correct time should be the first option if an individual's mental stability happens to get hampered, because Psychologists are the people who have practically made detailed studies of such problems, and hence will be able to give the most appropriate solutions. So everyone should keep in mind that just because one is not able to find the answer doesn't mean that the answer doesn't exist.
Depression is going to be the second largest killer according to the statistics after heart disease, so we should strive to prevent it. I would even request the parents to take care of emotional health of their children right from the age of three.
Related News: http://nagpurtoday.in/youth-shot-himself-over-failed-love-affair-in-utkarsha-nagar-nagpur/