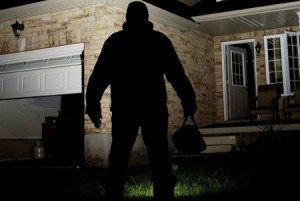 Nagpur News:  In a fesh example of the rising rate of theft and other crimes in Nagpur city, Hasanbagh Badi Masjid resident Razia Sheikh Ismail Sheikh came back to town on Monday night to find the lock to her house broken and valuables worth Rs. 1.5 lakh missing.
Thirty year old Razia had been out of town for a few days, leaving her house in Hasanbagh Badi Masjid locked. When she returned, she found her house clearly broken into. Precious gold and silver jewellery was missing, as was Rs. 34,000 in cash.
Nandanvan Police have registered a case under Sections 454, 457 and 380 of the IPC (Indian Penal Code), based on Razia's complaint. Further investigations are underway.