Nagpur Today:
Bringing out the best from even the worst, and spending their time together in all good-bad times, Minu and Mahesh Saboo observed the precious day of their 25thWedding Anniversary recently at Suraburdi Meadows.
As the guests started entering the venue, a thematic 'Awards' Night' setup awaited their gaze, and round tables were well set for a snug welcome. Couple of the day arrived a lil later, and how! They were seen stepping out from a posh car, just like celebrities of the evening, and fireworks followed their welcome.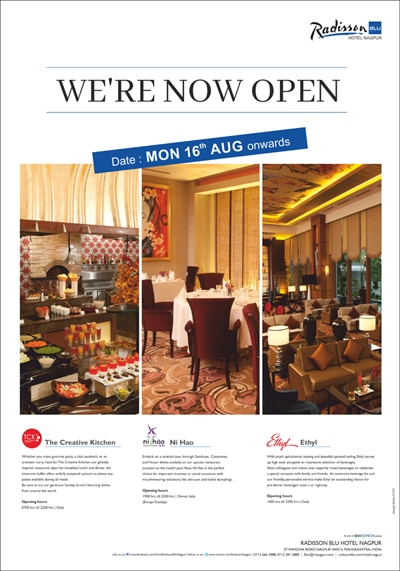 Thereafter, the anchor who had come from Mumbai commenced the happenings of the night. Dance performances by family and friends, and by the couple themselves were exuberating with enthusiasm. Daughter Khushboo Saboo and son Rounak Saboo were the stars behind the screens, as the entire event was organized by the two, as a special gift for their parents.
The party took off to another level when Rounak made a reverberating entry with his friends riding superbikes at the do! A charming performance by Khushboo with the dance troop also lifted the aura. Further, the couple took over the stage with their mates, which added to the entertainment.
To sooth the aura at last, celebrity guest singer Gajendra Verma turned up. He mesmerized the guests starting from slow tracks, going upto zealous numbers.
When asked about their secret to the still growing love and chemistry, the couple expressed that the key ingredient to lasting romance is all in persistence and patience! Also, they mentioned how proud they are of their kids, to have organized such a grand gala all by themselves, the praises for which are still being received. They added, "It was really overwhelming, felt special in all true sense…".