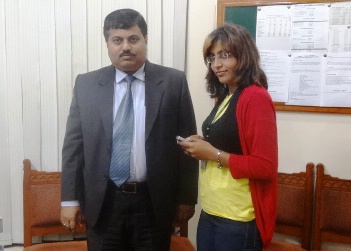 Nagpur Today spoke to Binay Thakur, General Manager, Pride Hotel, about his experience in the Hotel industry and the growth of the Pride Group of Hotels. Following are excerpts from the interaction:
Nagpur Today: Tell us something about yourself.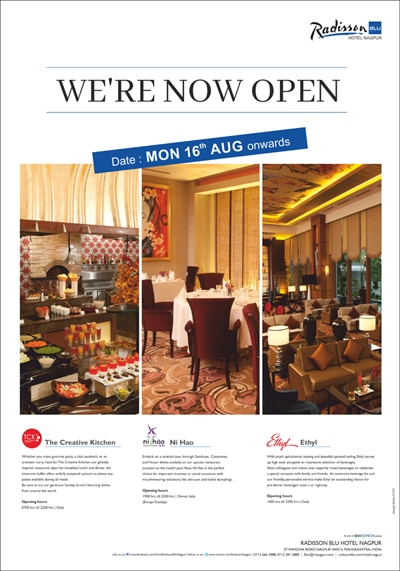 Binay Thakur: I am a hotel management graduate and have spent well over 18 years in the industry; I set on my career with hotels like Fariyas, Clark Group of Hotels and Dukes Retreat. Later I worked with the Fortune. Now I am here for the last five years.
Nagpur Today: Is Nagpur your native place?
Binay Thakur: No, I was born and bought up in Jamshedpur.
Nagpur Today: How about your current work place – Pride Hotel?
Binay Thakur:The Pride has been rapidly growing in the last 4-5 years. Now that we have an exponential network of 17 hotels with 1150 rooms i.e locations are ,Pune, Nagpur,Chennai, Ahmadabad, Banglore, Kolkata, Delhi, Goa, Ranipeth, Coachin, Allepy, Jaipur, Panchkula, Pench, Kanha, Indore and Chandigarh.we wish to take this journey on a constant growth. And even we are coming with our three new destinations in pench, Indore and Chandigarh probably till next year.
Nagpur Today: How has your journey in the hotel industry been till date?
Binay Thakur:Very good… I am still experiencing it. I think Pride is growing day by day. When I joined, Pride was witnessing its initial growth with five hotels and then We all took the journey forward. We are also managing hotels in Jaipur, Coachin, Kanha and many other places. So I love working here and I am enjoying it.
Nagpur Today: What made you choose the Hotel industry as your career?
Binay Thakur: Well, I never thought of this and I feel whatever you do by your heart makes sense. I always liked to serve and shine in the hospitality industry. So am in the business and have been feeling the delight since 1992.
Nagpur Today: So you were already interested in the industry ?
Binay Thakur: Yes, and that's what I did.
Nagpur Today: What are your plans for next five years?
Binay Thakur: (Laughs Loudly) For the next five years I have planned to be with Pride only.  When I entered Pride I started with Mahabaleshwar,  managed the property then shifted to Nagpur. I'll see what happens in the next five years. Let's see what destiny comes up with.
Nagpur Today: Are you a bossy like is it all about me and me?
Binay Thakur: No, it's we, we, we (laughs) and I am not bossy at all.
Nagpur Today: What are your Hobbies?
Binay Thakur: It's work, work and work. I enjoy working and nothing else.
Nagpur Today: How do you maintain the balance between work and family?
Binay Thakur: I never work on Sundays, so it's all for my family.
Nagpur Today: Are you a leader or a follower?
Binay Thakur: I am a Leader. If I were to be a follower, as General Manager, who would listen to me? I have to be a leader so that others can follow me.
Nagpur Today: How does your family support you?
Binay Thakur: My parents are not staying with me. If I have to give credit for family support, it's my wife who had supported me a lot and still she understands me and she has made my life so wonderful.
Nagpur Today: What is your strength and weakness?
Binay Thakur: Performance. If the performance of the hotel goes down, it becomes my weakness and if it goes high, it is my strength.
Nagpur Today: What are the good and the bad part of being in the Hotel Industry?
Binay Thakur: The bad part is just the working hours in a hotel, and the good part is that we all enjoy while working.
Nagpur Today: What is the Mantra of your life?
Binay Thakur: I am self- motivated.
Nagpur Today: Can you tell us of some of your upcoming plans?
Binay Thakur: We are planning an event for the new year. I will disclose it in few days.
Nagpur Today: Do you have a message for Nagpurians?
Binay Thakur: I'll just say Live Life King Size …Eat Well and Live Well