Ab Ki Baar, Bhai-Behen Main Takraar!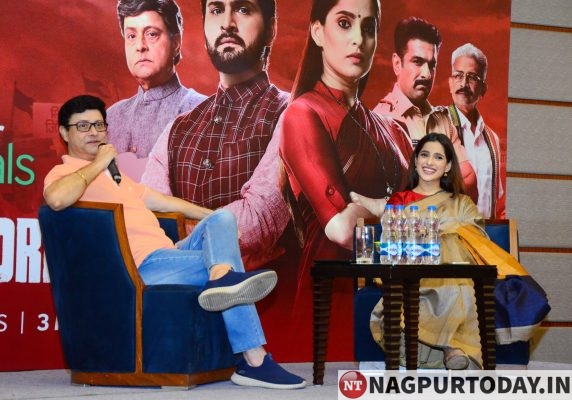 Nagpur: Even as Criminal Justice is experiencing unprecedented success as a breakout show, Hotstar launched the trailer of its next Hotstar Special titled 'City of Dreams' – a political thriller, co-created by Applause Entertainment and produced by Kukunoor Movies.
Directed by critically acclaimed and national award winning director Nagesh Kukunoor, City Of Dreams is a 10-part series starring National Film Award winners Atul Kulkarni and Sachin Pilgaonkar, well known TV and film actors Priya Bapat and Eijaz Khan and the popular Marathi film actor Siddharth Chandekar, all essaying key roles. The series has been written by Nagesh Kukunoor and Rohit Banawlikar. Other well-known actors who will be seen in the series are Uday Tikekar, Pavleen Gujral, Geetika Tyagi, Shishir Sharma, Sandeep Kulkarni, Vishwas Kini, Amrita Bagchi & Flora Saini.
Set in Mumbai against the backdrop of Indian politics and elections, the show traces the journey of two siblings – Poornima and Ashish Gaikwad – and their thirst for power. The brother sister duo will stop at nothing in their all out battle to become the one true heir to their father's legacy. Will it be the son who many believe is the rightful successor and has always been with him in all his political campaigns, or will it be the daughter who is a smart and powerful woman wanting to prove herself in a male-dominated society? The show also features an ensemble cast of characters each with their own hidden agenda, further muddying the waters.
City of Dreams marks the content studio – Applause Entertainment's second partnership with Hotstar after the widely appreciated Criminal Justice.
Sameer Nair, CEO Applause Entertainment says "The real-life nexus between politics, crime and industry makes for fertile ground to tell a compelling multi-season drama series. With City of Dreams, we wanted to explore this genre. Triggered by an assassination attempt of a powerful political leader, a chain of events unfold threatening to engulf the entire city in a firestorm of ambition, deceit and revenge. Nagesh has an innate understanding of the craft and has sculpted this high-end political drama with several layers. Headlined by a stellar ensemble cast, we're excited to present this offering to our audiences"
Nagesh Kukunoor, the director of the show says "I've always enjoyed attempting genres I haven't done before and City of Dreams is one such subject. It deals with dynasty politics and the ramifications it has on the entire city. It was terrific working with Applause Entertainment on this project which deals with intertwining stories that affect all strata. With politics being a vital part of the country, I sure hope that the show finds a large audiences. I'm excited that it is being aired in 7 languages on Hotstar, which is one of the biggest OTT platforms in India."
Priya Bhapat who plays a lead protagonist says, "City Of Dreams has been a very inspiring and rousing journey for me. I play the role of a humble and docile housewife who rises to power to defend her father's legacy and to prove herself in the patriarchal setup. I'm glad Applause Entertainment is bringing a strong story forward and Hotstar Specials is a perfect label to present such stories. Working with Nagesh sir has been a wonderful experience, his understanding of the craft truly helps to essay the role better."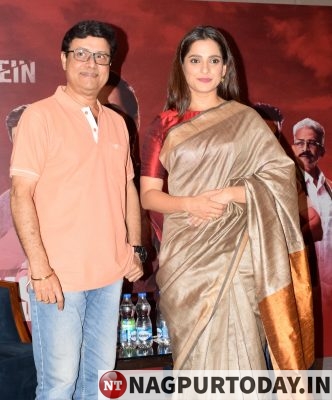 Siddharth Chandekar, who plays the lead with Priya, states, "With City Of Dreams, Hotstar Specials will give the country one of the most intense political drama. The power of my character, the amount of aggression and arrogance that had to be depicted, required a lot of preparation. It was one of the most noteworthy characters I have played till date. Applause Entertainment and Nagesh sir have ensured that we do justice to this character."
Eijaz Khan who plays the key role of an encounter specialist cop in the show says, "My role is one which has a lot of complexities personally and professionally. He is strong, calculative and is willing to bend the rules to win a case. From understanding the scenario of Mumbai Police, to the life of an encounter specialist, every detail was important. Hotstar Specials is the perfect label to bring out such intense stories and Applause Entertainment has ensured to offer gripping and intriguing story"
Atul Kulkarni – the iconic political party leader in the series says, "City Of Dreams is built on Ameya Rao Gaikwads political legacy which is torn between his daughter, Purnima, and his son Ashish after his sudden incapacitation. Each character has its own distinctive feature that would surprise the viewers as the plot thickens. It was a pleasure to work with the content team at Applause Entertainment and Nagesh for a stirring political narrative."
Sachin Pilgaonkar – the seasoned politician and Chief Minister in the show says, "My immediate connect with City Of Dreams was its brilliant writing with a dramatic storyline of a political scenario. With a talented star cast and working together with Applause Entertainment, it has been an amazing journey for me as an actor. I am thrilled that Hotstar is also helping bring forth this stimulating political rendering to the digital consumers.
The third Hotstar Special, City of Dreams will be available in 7 different languages; Hindi, Marathi, Bengali, Tamil, Telugu, Kannada & Malayalam.
Watch the entire season of City Of Dreams on Hotstar VIP, on 3rd May, 2019!
Studio: Applause Entertainment
Produced By: Kukunoor Movies