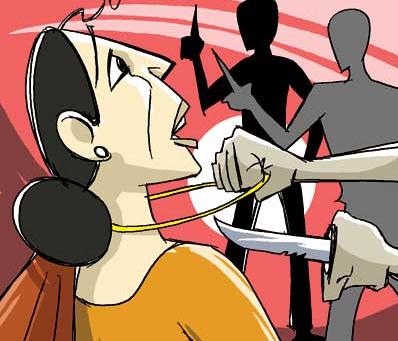 2 separate incidents were reported as robbers snatched gold worth Rs 1 lakh from two women near Sadar and Koradi area.
In the first incident, two Bajaj pulsar-borne youths snatched away a gold chain worn by Manju Sudhir Patni(40), a resident of Patni Niwas , Corporation Library , when she was returning home via Gandhi Chowk after dropping her son to school on Monday morning .
She then filed a complaint and Sadar police station registered a case under section 392 and 34 of IPC.
In another incedent, an unidentified woman thief stole a gold chain from Anjulk Rajendra Tiwari(53) , a resident of Kalamna when she was offering prayers at koradi devi Temple on Sunday evening.
Koradi Police are investigating the case.