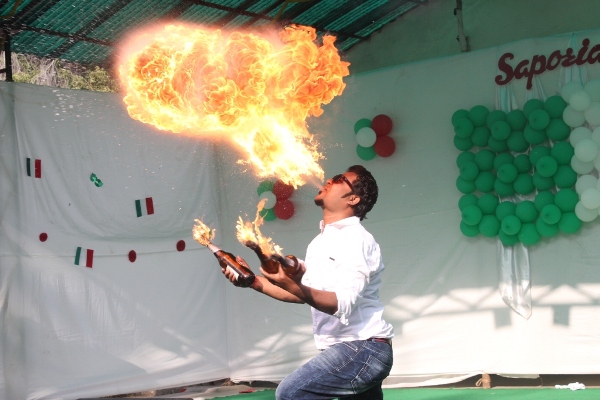 Nagpur News.
Nestled amidst lush bushes and vast greeneries rests LAD College for women, a pioneer in the field of educationthis college has always offered a plethora of courses right from something as conventional as BA and BCom to a non-conventional Hotel Management & Catering Technology Courses. The college has produced the largest university toppers in various departments since its establishment.
As a part of their curriculum every year the students organize a Food Festival. It has immensely helped the students in not just deciding their priorities and learning but also helped in inculcating values like team work, control and coordination which are very essential in any organization.
The food fest, 'Saporia De Italia' that took place today in the Smt RP College premises proved to be a colorful procession that included a great food fiesta. Italian Food is one of the oldest cuisines in Europe.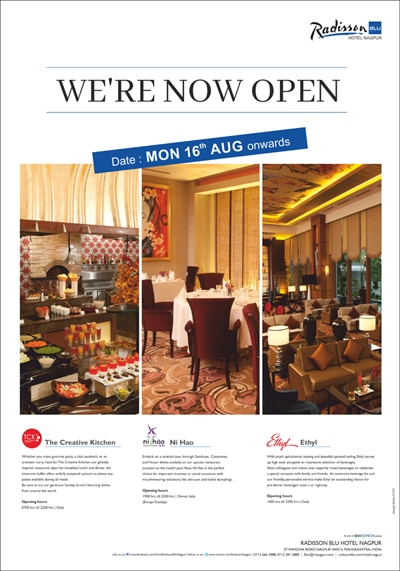 Organized by the college students of Hotel Management & Catering Technology of the Department, this event takes place annually as an attempt to present to the elite guests with the flavours of different cooking styles of Italy.
The event started with the welcome of guests, for whom the round tables were arranged. The visitors were initially served with the starters, the Minestrone Soup and Bruchettas with Zesty Potato Fries. Later the food lovers willingly helped themselves with the servings by selecting their respective choice of pizzas and Pasta. Chicken Cacciatora, Onion Foccasia  and the Italian Doughnuta with Chocolate Rum Cake were also served.
Special arrangements as a part of entertainment were done. The students performed the Italian Dance. The music band RAGA played the melodious western countryside music, who later shifted to a few slow bollywood tracks on public demand.
The event was headed by General and Finance Manager Manasee Awande, Food Production Manager Rutuja Huddar, Housekeeping Manager Dipali Borkar, Food & Beverage Manager Rakhi Nagrale and Sales and Publicity Manager Avani Dani. The event was carried out under the able guidance of HOD Dr Jyotsna Patil, Ameeta Jharia, Charuta Gajbhiye, Dr Nandita Sapra, Vishakha Shahane & Uday Naseri.
The students were immensely thankful to the management & the principal Dr Shyamla Nair for giving them the opportunity to organize the event.
The special thing in the event this year was the food fest accompanied by the LAD College Alumni meet, who were invited as the special guests to appreciate the students and take a glimpse of the changes that took place over the years. The aluminates for the first time participated and recalled the memories at the food festival as was scheduled, and had a great nostalgic time. Alumnae from across the city and even from allied states met at the college after years of gap. Some of them were even seen meeting after a gap of almost 20 years.