Nagpur Today.
AAROHI'14, the much awaited cultural extravaganza of central India organized each year by the Visvesvaraya National Institute of Technology(VNIT) hosted a grand pro show of the Famous India Rock Band -'AGNEE' on 23rd Feb at the VNIT Auditorium. Agnee is an Indian rock band based in Pune. The band's debut album 'Agnee' was
released on May 15, 2007. Since then, they have released several singles and used an Internet-based free distribution model to gather a large following in the rock music circuit.
Previously, the finals of events like Singing competition (Swar Manzar), dance competition (A La Dance), personality contest (Cynosure), Rock band competition (Purple Haze), Short film making and art competition had set the stage on fire already, through the three days of the fest from 21st to 23rd Feb. In addition, other competitions like the debates, the face-off, Abhivyakti (the stage play) and bollywood quizzes got conducted, which again dint lack enthusiasm. Last edition of Aarohi had more than 4000 participants and attracted a crowd of more than 10,000.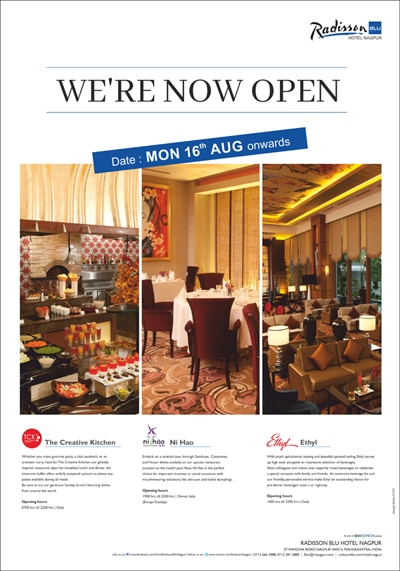 The final and the most awaited of all was the valedictory function on the concluding day with the grand concert of the famous'AGNEE' band.
The very start of the band performance with the much liked song 'Sadho Re' touched the souls of the spectators. As the band continued to drop its charm and magic, the students were seen engrossed in the music and songs sung by Agnee Members
Kannan Mohan on Vocals, Koco on Guitars, Hrushikesh Datar as the Percussionist, Among Jamir the Bass guitarist, Aditya Pushkarna on keyboard.
The off-stage members included equally active participation by Manager Emmanuelle De Decker, technician Pradeep Ratanjankar, Sound Engineer Nitin Joshi, Mix and Master Mitit Adhikari with credits to Shellee for Lyrics.
The VNITian along with all other present as a crowd were offered with the mike by Mohan that encouraged them to sing their hearts out even louder. Air guitaring was one common trend noticed in many directions. The band was really pleased with the abundance of folks and public response, in spite of the heavily pouring rains outdoors, who concluded their performance with the heart touching song 'Yaariya'. 'You guys in VNIT Nagpur were AMAZING last evening!', the AGNEE quoted.
PICS BY : Vinay Thorat