Nagpur: Ganesha Utsav is here, a season when festive fervour overwhelms the devotees of Lord Ganesha. It is the festival where, people bring Ganpati Idols at home, praise and worship for joy, prosperity and Success. Traditionally these Idols are to be immersed in a water body at the end of the festival.
The festival is celebrated widely in India and the Idols can be immersed on 1st, 3rd,5th,7th,10th,and 11th day of installation and were customarily made up of clay. However, since last few years, there have been increase in number of Plaster of Paris Idols due to its low cost, easy making procedure and better shine and finish.
Eco-friendly Ganesh Visarjan have been talk of the Nagpur city due to adverse effect on the water bodies. For this, Nagpur Municipal Corporation (NMC) & Green Vigil Foundation are trying hard in order to protect the city's Futala lake from the pollution being caused by Ganpati Idol immersion and Nirmalaya dumping. Under the leadership of Green Comrade Kaustav Chatterjee, members of Green Vigil Foundation are present at Futala on all Visarjan days, collect Nirmalyas from devotees and convince them scientifically for immersing their Idols in artificial tanks being provided by NMC.
Surbhi Jaiswal, Co-ordinator Programs, Green Vigil Foundation explained, Plaster of Paris is non-biodegradable and gets deposited in the water body gradually over long period of time. The paint used in these idols contains heavy metals like cadmium, mercury, lead which enters the food chain. Paints used, also forms a layer on the surface of the lake water restricting the atmospheric diffusion of oxygen.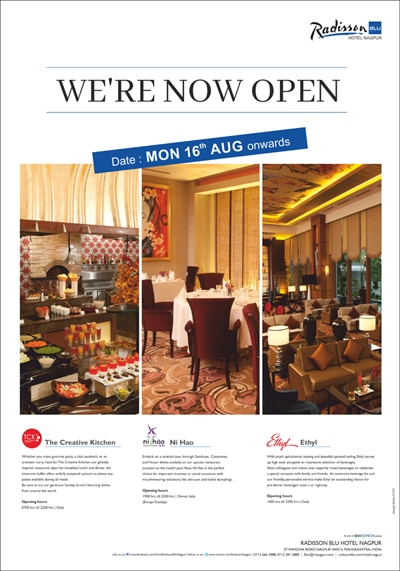 With joint efforts from NMC and Green Vigil Foundation, during first three days of visarjan, 227 idols have been immersed in artificial tanks and only 21 idols were immersed in Futala Lake.
Kaustav Chatterjee, Co-Founder, Green Vigil Foundation while talking to Nagpur Today stated, there has been a paradigm shift in thinking of citizens of Nagpur. Majority of the citizen are now concern about our natural resources and are easily getting convinced for immersion in artificial tanks. The trend is very encouraging.