Nagpur: CA being partners in Nation Building, a lot of responsibility is cast on their shoulders, said CA Abhijit Kelkar, Regional Council Member while speaking a full day seminar on 'Representation in Income Tax Authorities, Company Audit & ROC Filings' organized by Nagpur Branch of WICASA jointly with Board of Studies, ICAI. He appreciated that WICASA is organizing such informative programs on practical topics. Such type of programs will abreast the students with practical skills required for various professional works. He assured continuous support of WIRC for all programs conducted for the benefit of students.
The aim of this seminar was to equip CA articles with practical know how regarding representing themselves before Income Tax Authorities and Appellate Tribunal as well as briefing them about Reporting and Procedures to be followed while doing audit of a company and Annual ROC Filing which the immediate next task after filing Tax Audit Report of a Company.
CA. Saket Bagdia, Chairman of Nagpur Branch of WICASA, in his welcome address mentioned that presenting before Income Tax Authorities and Appellate Tribunals is a crucial task for CAs. One must pay attention to various details and must be fully prepared for all the atrocities.
The Seminar began with a Live Webcast from the Board Of Studies (BOS), New Delhi, wherein CA Kapil Goel who is an Expert faculty in the area of Income Tax and Tribunal proceedings, briefed students regarding the process of Filing appeals, validity of Notices, representation cautions as well as rights of an Assesse during a scrutiny. He advised students to do in depth reading of the provisions of Income Tax Act and to double check their submissions and ensure that they have considered all the amendments and judicial pronouncements regarding the same.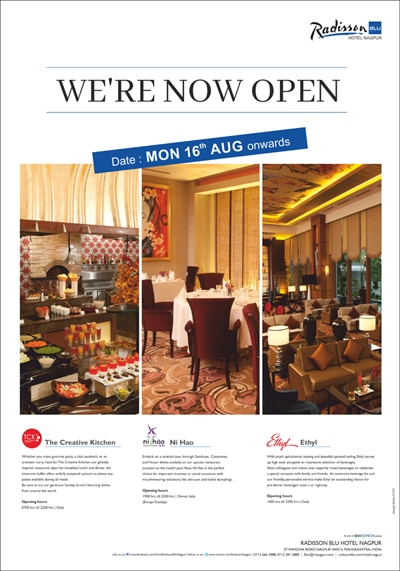 Speakers for the day, CA Abhay Agrawal conducted and explained Mock Scrutiny Assessment Proceedings. He highlighted the Do's & Dont's while presenting in front of IT Authorities. He also educated students regarding process step by step for preparation for a scrutiny. He shared his personal experiences regarding various different situations and the manner in which it need to be conducted.
CA Amarjeet Singh Sandhu covered Auditors duty and Responsibility vis a vis Company Audit Reporting. He covered briefly various important provisions of CARO, IFC, Auditors duties and responsibilities as well as various disclosure requirements while doing audit of a Company. CS Anjali Gorasia spoke about the important forms in ROC filing. She discussed various practical issues faced while filing returns.
Prominently present on the occasion were CA Abhijit Kelkar, RCM, WIRC, CA Jiten Saglani, WICASA Convener, Devashish Mahadule, Pulkit Jhawar, Nazia Haq, Pooja Zade and Gurbani Kaur Bhasin.