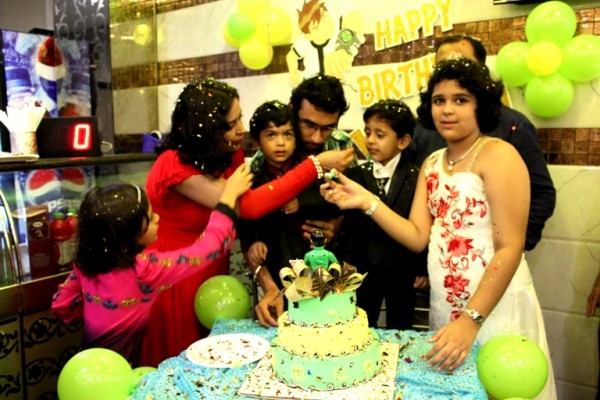 In a family full of love and togetherness, the youngest member grabs major part of attention from rest all. A b'day bash thrown for one such naughty member of Thadani family, celebrated his third b'day with the entire kiddo clang. Where on one hand the b'day boy Yash, who turns three this year, was jiggling all around with his little friends, his parents warmly welcomed and greeted all the other guests.
Mukesh Thadani, father was overwhelmed and said, 'It feels really good on sight of your children's happiness. All his friends, and our elder daughter's friends are also here. Such get-togethers are always nice.'
The theme of the party was based on Yash's favourite cartoon character, Ben 10. The cake that totally complimented theme of the party dint escape a single eye, as it arrived in the party hall, which was cut by Yash as the melodies of the song 'Baar Baar Din Ye Aae' filled in. Snow sprays, 'yahoos' and 'yays' were seen and heard all over.