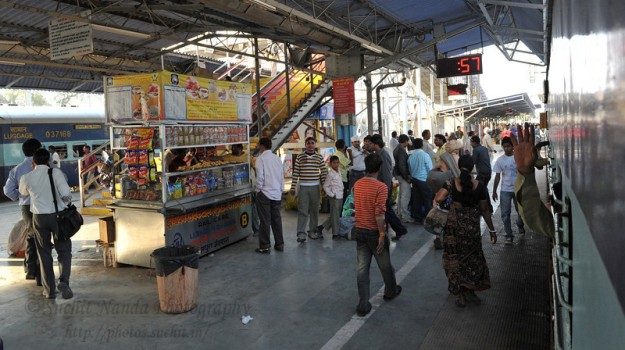 Nagpur News.
Attention Passengers…!!! Next time you board a train with a waitlisted railway ticket, you would be penalized for the same. Even if you have bought the ticket from the counter, the new guidelines from railways prohibit passengers from travelling with fully waitlisted train tickets. The new rule has been brought into implementation with immediate effect.
Earlier the rule was applicable only to waitlisted e-tickets which automatically gets cancelled if not confirmed at the time of chart preparation. Now the same applies to the tickets purchased from the reservation counter.
If anyone caught traveling with waitlisted paper ticket, he or she would be liable to pay up fine. Even the erring passenger could be told to disembark the train.
The decision is likely to pose both inconvenience and convenience to the people. While on one hand it would ease out the clutter of overcrowded passengers in reservation bogies, it would equally create big problem for those who wanted to travel in emergency situation.
Under urgent circumstances the passenger would have to first contact chief train ticket examiner who could allot berth subject to availability.
The railways too would suffer huge loss to the tune of crores of rupees on daily basis given the present scenario under which more than 4 times sold train tickets go waitlisted even after chart preparation. Eventually these tickets would be cancelled causing financial setback to railway exchequer.