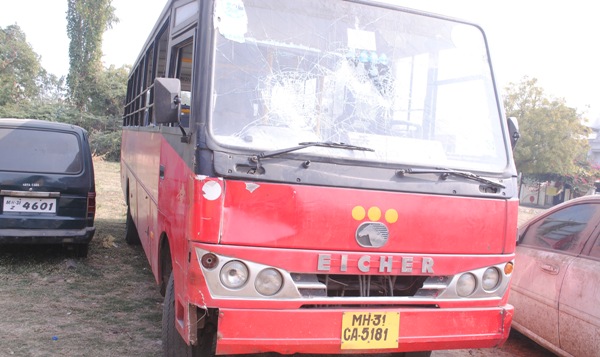 Nagpur News.
Anti social elements pelted stones at a mini starbus after an accident took place under the jurisdiction of Nandanvan police station Thursday afternoon.
According to sources, the mini starbus (MH 31 CA 5181) was travelling from Hasangbagh Square to Kharbi Square. To avoid hurting a girl cyclist riding from the left, the driver moved the bus to the right due to which two youths riding on the pulsar bike received a jolt from the bus and fell down with the impact.
The injured were rushed to Government Medical College and Hospital where doctors have informed that the youths were badly injured. Meanwhile, some anti-social elements started pelting stone on the bus and broke the glasses and damaged the bus.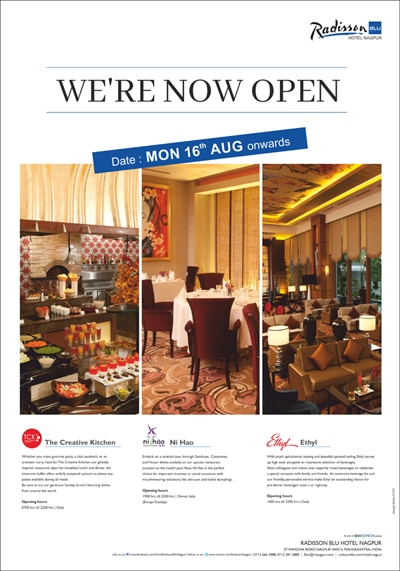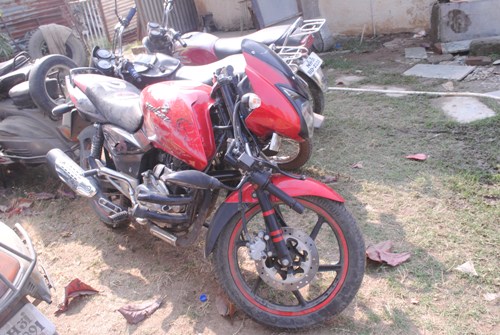 Nandanvan police reached the spot after being informed and controlled the situation. Nandanvan Police Inspection said that with the preliminary investigation it was seemed that the bus driver was trying to save a girl and the accident was result of this attempt. And the issue was blown out of proportion by some miscreants.
They registered an accident case have started the investigations in this regard.