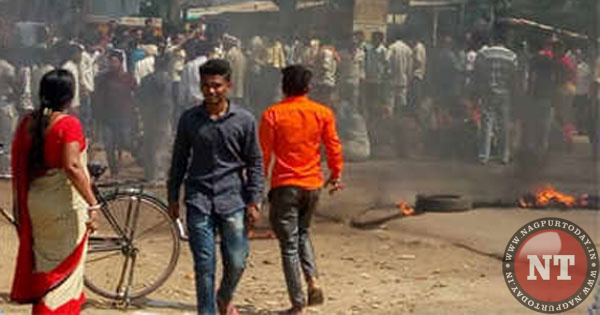 Gondia: Tension ran high at Ghoti village here on Tuesday after Goregaon police arrested two Ayurvedic doctors for promoting superstitious rituals, while claiming to bring back a dead 8-year-old boy to life. The boy had died of snake bite on Sunday.
However Ghoti villagers accused that the police did not allow doctor to reach the village which resulted in the boy's death. They demanded immediate release of the two doctors.
Aditya Gautam, a resident of Ghoti village in Goregaon taluka had been admitted to Gangabai hospital followed by a snake bite, where doctor declared him dead.
Meanwhile, Ayurvedic doctor, Naveel Lillhare of Balaghat claimed to bring 8-year-old back to life, within 24 hours after a snake bite. However, this was an act of promoting superstitious rituals, on the basis of this account; Sonegaon police have arrested doctor and two of his colleagues.
This act has triggered anger across Ghoti villagers and created a tense atmosphere in Goregaon. The villagers blame Goregaon police for the death of Aditya. The villagers took out an agitation at Goregaon police station, where the protest has turned violent. The agitators also burnt tyres on the Gondia-Kohamara and demanded immediate release of the doctors.
Meanwhile, additional police force has been deployed to recognize the seriousness of the incident.