Nagpur: Rains or no rains, hot piping samosas have ruled the taste buds of aapla Nagpur in every season. Hot samosas served with flavored chutney, dahi or chana gravy is what every city food lover looks forward to, when it comes to satisfying small hunger or throwing a mini party.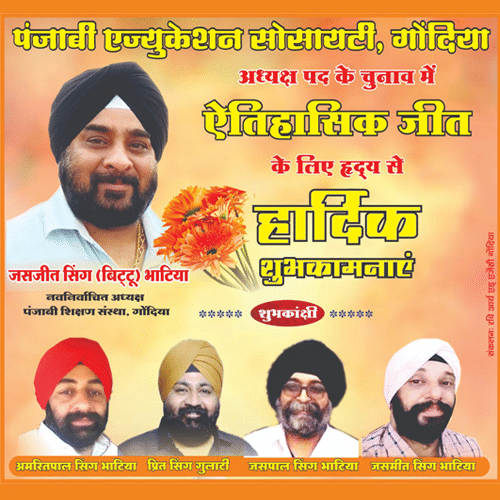 Nagpur Today explores 5 selected food joints which are mainly famous for their hot and tempting samosas.
Saucy samosa of Telangkhedi

The samosa shop near Telangkhadi Hanuman Mandir sells one of the best samosas in Nagpur. The proprietor Govind Yadav told Nagpur Today that they ensure that cleanliness is maintained in cooking and serving areas. He claimed that they make the unique ingredients of the stuffing and have also maintained consistency in quality and taste. However some of the regular customers claimed that the shop is now concentrating on the accompanying sauces and chutneys, which has resulted in the Samosas becoming bland.
 Shraddha samosa at Mahal
The Shradha Samosa Shop in Mahal area is also very famous in this part of Nagpur. The taste of the piping hot samosas tempts many and attracts a huge crowd. One can see a perpetual crowd in front of the shop and eating Samosas on a piece of paper. The moment a bamboo-basket full of piping hot Samosas arrive, the manager at the counter faces a barrage of crowd falling over one another to get the token to buy Samosas. The Samosas get sold within minutes. There are people who are waiting perpetually for the next lot to come.
Taste of Tradition at Gangaur
One can see that the Samosas of Gangaur are always hot and fresh. While speaking to Nagpur Today, the owner of Gangaur Hotel Govindlal Mohta said that the tokens are sold even when the samosas are fried in the pan. The cost of the samosas, are pretty cheaper than the other joints. Govindlal claimed that he wanted to make available hot Samosas in an affordable rate to the common man. This has ensured that citizens from all economic strata visit their hotels at Sadar, Dharampeth, Sitabuldi to enjoy hot and tasty Samosas. Their Samosas are not very spicy which makes their Samosas favourite among the kids. He went on to add that their Samosas also do not have ginger or garlic which people of some religions do not like to consume.
Big sized samosa at Sangam
The Samosas of Hotel Sangam: Hotel Sangam near Petrol Pump in Government Medical College square too sells piping hot and tasty Samosas. They too have a perpetual crowd waiting to relish the hot Samosas. They too claim to have maintained their taste consistently. Probably because of location of the shop, the shop is able to cater to a whole lot of customers from different walks of life.
Samosa with Gravy at Deo Nagar
The Samosas of Deo Nagar near Orange City Hospital too is a hot joint for Samosas. They too have a significant sale of Samosas almost throughout the day. People are seen perpetually crowding the shop to enjoy piping hot Samosas. What is different about this joint is that they serve a very hot chutney, fried green chillies or in a plate of broken Samosas with a lot of 'chana' gravy.
Samosa Gyaan!
Well we know that you know what a samosa is! Just to tempt you to have your next bite soon, we delve deeper into this famous Indian snack. Samosa is a potato stuffing in a crunchy wafer thin coating of polished wheat-flour (Maida). The secret is in the ingredients of the potato-mixture that is used in the stuffing of the Samosa. However, the stuffing changes at different places. While our Muslim brethren make a Samosa with Mince (Chicken or Mutton) stuffing, at other places in the country, one can get mixed vegetable stuffing too.
The Samosa scene in Nagpur is however, very different. The Samosas used to be served with normal fried green-chillies or some chutney. Nowadays, more stress is laid on the Tarri or Kadhi to go with Samosa. With the change of the supplements (Tarri or Kadhi), the Samosas are getting bland. If you have the Samosa together with all the concoctions then it tastes good, but a stand-alone Samosa will mostly disappoint.
So when are you heading for your next treat?