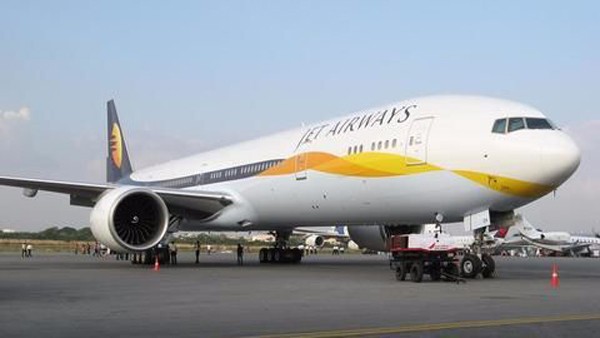 Nagpur: A Delhi bound Jet Airways flight took off from Nagpur full six hours beyond its schedule at it developed a technical snag on Thursday. The Engineers remained busy working on the Boeing 777 aircraft till late in the evening.
The flight, which was scheduled to take off on 5:20pm, was slated to fly at 11.50pm once the repairs could be done.
An official in the airline said that the spares have been requisitioned from Mumbai and it was expected that the plane would be able to fly again. The airline official did not comment on the details of the snag.
Over 100 passengers were on the flight and after the delay, some of them cancelled their tickets.
"We are taking care of the passengers and they have been served refreshments," said the airline source.
A source in the airport said it appeared to be engine failure as the plane could not take a start up despite repeated attempts. The engine has to achieve certain rotations per minutes (RPM), there are alarms to indicate if the parameters are not met, the source said.
Meanwhile, the incident left many passengers miffed. "We were kept in the flight for almost 90 minutes and the air conditioners were off. No food was served," said Tushar Mandlekar, a passenger.
Mandlekar said he has tweeted about the incident to the airlines, ministry of civil aviation and the Prime Minister's Office.
In an independent development, timings of Mumbai-bound flights are expected to change for April 9 and 10 due to runway maintenance work at Mumbai. Airlines may either change the timings or the sector. Changing sector means if earlier a flight from Kolkata flew to Nagpur for going to Mumbai, it may come from Delhi instead.