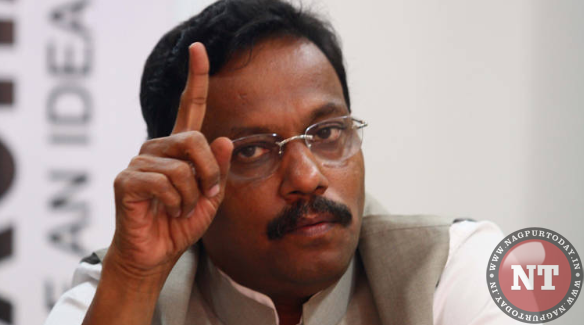 NAGPUR: Denying the State government's role in the distribution of Shrimad Bhagvat Gita sets in colleges, State Minister for Higher and Technical Education Vinod Tawde stated that the literature was distributed by Bhiwandi-based Bhakti Vedant Book Trust free of cost.
He informed that Bhakti Vedant Book Trust had approached the State government with the proposal of distributing sets of Shrimad Bhagvat Gita in different colleges. However, the State government refused to play any role in the matter and asked the Trust to instead distribute the literature on its own. The government neither provided any grant nor it issued any notification regarding distribution of the book set, Tawde said.
The minister admitted that the government provided the list of colleges to the Trust to facilitate the distribution of Shrimad Bhagvat Gita free of cost.
Accusing MLAs from Congress, NCP and Samajwadi parties of indulging in bad publicity of the matter; Tawde said that the government would clear its stand on the issue if the Opposition MLAs declared that Shrimad Bhagvat Gita was not good and that it should not be distributed in colleges. He added that the distribution of Quran and Bible couldn't also be stopped.