Nagpur: Likewise every year student from 'Tirpude College of Hotel Management and catering technology (BHMCT) had worked hard on different specialty preparations from Indian street food along with Chinese and Indian cuisines, with an affirmative note that they are organizing the food festival 'Tandoori Night 2018' from Dec 11 to Dec 16 .
No wonder that 'Tandoori Night' is the iconic event of the orange city associated with the institute.
This year students are preparing more than Eighty variant preparations along with various accompaniments for the food enthusiast of Orange city in the festival.
This year specialties of Indian street food delicacies like, Masala Paneer Pakoda, Mirchi Pakoda, Mutton Keema Pav, Bhurji Pav, Stuffed Idli, Misal PAv, Dabeli. Baked Specialities Like- Pineapple supreme, carrot cake, Lemon fresh cake, Black forest. Handmade chocolate.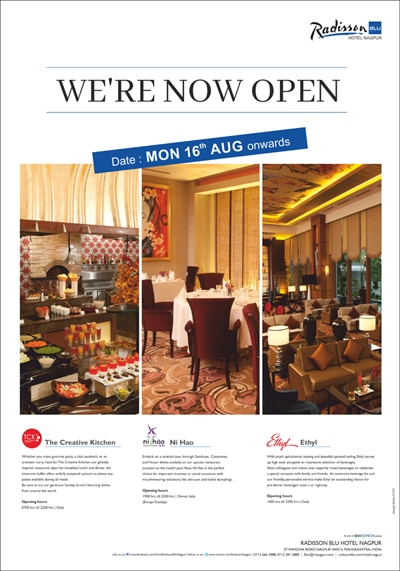 There are four section in Menu which are as special Indian Kitchen, Chinese Section and Desert Section. Some as finest preparation of Ghee-Jalebi are being cooked and served live in front of the guest by Chef students.
The prime attraction center of the event is the live Tandoori section, which is most desired by most of the visitors.