Nagpur News: VIA Marketing Forum in yet another initiative for Nagpur's businessman and industrialists has organized a talk on "Winning in Retail" by Vivek Thakkar, Retail Businessman & Young Entrepreneur who will help participants to understand how to win in retail marketing, unlock the market potential & new opportunities in retail market on Saturday 12th October 2013 at VIA Hall, Udyog Bhawan, Civil Lines at 6.30 p.m.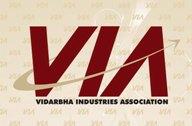 The Indian retail sector is worth US $ 350 billion, the sector has a low organized retail penetration of 8%. Modern trade is growing between 15 and 20% per annum. India is becoming an exciting and dynamic retail destination due to the following: A large market size, Low organized retail penetration, Strong GDP growth , Increasing personal incomes and large number of asp rational consumers (middle-class, young Indians, rural population, etc.)
In a competitive retail environment, with numerous players trying to reach the same pool of consumers, it's important for retailers to be able to differentiate themselves to keep attracting customers to stores. New products, competitive prices, and convenient store locations have traditionally been elements critical to rousing shoppers' interest and driving them to stores. These factors continue to be important, but in-store service has become a vital dimension for retailers that want to deliver a superior, differentiated experience that customer will remember the next time they shop. In the pursuit of such memorable service, many retailers have tried to address all aspects of the WINNING IN RETAIL WITH A TARGETED STORE SERVICE MODEL. An in-depth look at the main drivers, trends and issues in India's retail sector, A discussion on the benefits of modern trade (Organized Vs Unorganized Retail), Factors for succeeding in the Indian market, Winning at Point of Purchase, Techniques used in Retail such as Visual merchandising, Category management, Retail formats, Changing consumer behaviors.
Presently, the Indian retail market is evolving rapidly and observing the following features: Previously, shopping was viewed as a functional activity. It meant buying only the essentials. In fact, unnecessary shopping or self- indulgence was frowned upon. However, liberalization in the 90s, increasing incomes and foreign trips, exposure to the internet, growing confidence in one's personal success, etc. are making it acceptable to not only buy non-essential products but also to splurge on luxury goods. India's retail sector is developing quickly and becoming more competitive. Retailers understand the importance of meeting consumer demands. Supply chain mastery will be a driver of competitive advantage. As the retail sector becomes more crowded, the use of supply chain and logistics will enable retailers to become agile and cost-competitive.
The Speaker Vivek Thakkar, who has done Masters in Business Administration & Specialized in Retail Management, was awarded Young Budding EntrepreneurAward by DMIMS and who was the University Topper for the Dissertation Summer Internship is presently on the National Map of Companies like HUL, L'Oreal, Nestle & P&G.Vivek, an Entrepreneur has Set up rapidly growing Retail business specializing in Food (supermarket) retail format which was ranked amongst the top 4 Modern Trade store in the city. He is also visiting Faculty for Retail Management to Various M.B.A Colleges of Nagpur University and is associated with various Retail Store Brands, SME, Ministry of India, Army for Training. The speaker also runs Freelance Consultant for Retail specializing in Retail store setup & Merchandise Management and business process for retail operations and involved in family-run Pharma Distribution business having stockiest ship for 52 Pharma Companies and providing services to major Hospitals & local as well as rural pharma retailers in Nagpur. The speakers will provide insight of retailing business like how to win at Point of Purchase, Techniques used in Retail such as Visual merchandising, Category management, Retail formats and Changing consumer behaviors.
This programme is beneficial for young entrepreneurs', students, businessman, retailers, Industrialists' and for general public. This programme is free and open to all says a press note issued by Sanjay Arora, Chairman and Shikha Khare, Coordinator of VIA Marketing Forum.