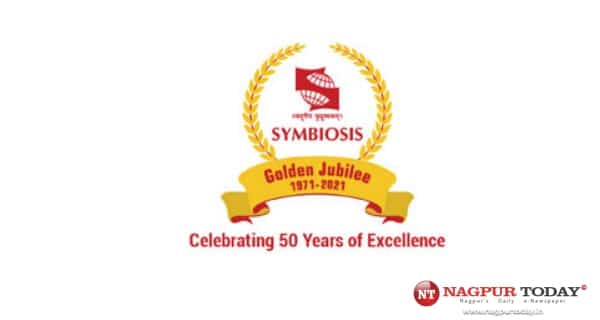 Nagpur: Renowned Geo-Political Expert & Fellow at ISDP Sweden, Larissa Stunkel delivered the talk on 'China-Taiwan Crisis & It's Impact on the Global World Order' to the BBA students of Symbiosis Centre for Management Studies (SCMS), Nagpur on Friday, virtually.
The expert talked about the history of the conflict, the root cause and the current political tensions revolving around the issue. She also analyzed the role of South Asian countries and the West in the whole crisis and discussed the current status of Taiwan's sovereignty and territorial integrity.
It was a great learning experience for the future managers as they got an opportunity to interact with a very prominent face in the field of Foreign Policy, Larissa. The Question/Answer round with the guest consisted of interesting topics like, South-China Sea conflict and Semi-Conductor chips and their future. The session concluded with the vote of thanks from the Director of SCMS Nagpur, Dr. Jaiprakash M Paliwal who also encouraged the students to research about the fact that 'How can India become the leader in the semiconductor segment in the coming years'.
The event was organised by Symbi Talk Club, Media Cell of SCMS Nagpur and it was hosted by the President of the Club, Ritwij Raj and Core Member, Ijas Ahamed. Symbi Talk Club is known for organizing guest sessions with high-profile and intellectual personalities of the country and abroad for the students of SCMS Nagpur.
The guest speakers that have taken part in the events of SCMS Nagpur include, General Vinod Bhatia, former Director General of Military Operations of the Indian Army, Kevin Missal, Best-Selling Author, Ambassador Vishnu Prakash, former Indian Envoy to Canada & South Korea, Satarupa Pyne, Bollywood actress, and others.