Swaminarayan School, SOS to clash in final of VHA Inter-School Tournament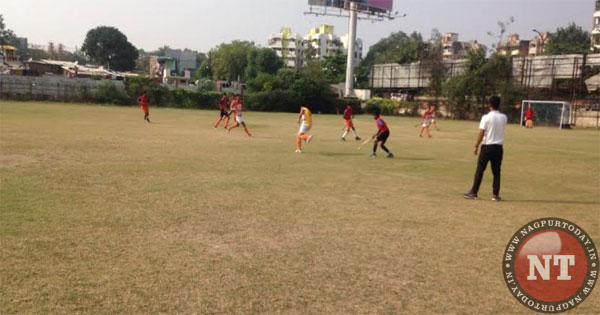 Nagpur: Boys teams of Swaminarayan School and School of Scholars (SOS) reached the final of VHA-Bhartia Aqua Inter-School Tournament being played at VHA Ground.
In the first semi final played on Tuesday, Swaminarayan School defeated Jaeebai School by a mrgin of 2-1. For the winners, Sahil Khodke and Parth Borkar scored one goal each. Dishant Kale hit the post once for Jaeebai.
In the second semi final of the day, St Anthony School and School of Scholars vied with each other for final berth. In the exciting match, School of Scholars beat St Anthony School by 7-6. With their victories, Swaminarayan School and School of Scholars will clash with each other in the final. In the girls section, St Ursula and Era International will play semi-final on Wednesday.