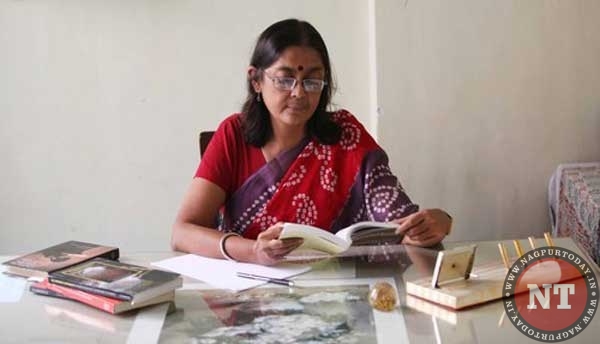 Nagpur: Rashtrasant Tukodaji Maharaj Nagpur University (RTMNU) has refuted the allegations that it has withheld the salary of head of English postgraduate department Shoma Sen, who was suspended on June 15 following her arrest by Pune police over Maoist links.
The university has also allegedly withheld the release of a book in the honour of Sen.
Sen is set to superannuate on July 31 and her department had planned to release 'Festschrift', a collection of writings published in honour of a scholar. Such book releases are regular practice in language departments. The book was based on gender and caste and not on Sen's life or work. Only the introduction mentioned about her.
On Monday, Sen's husband Tushar and daughter Koel visited the NU with the complaints that while the suspended professor's salary was stopped without any explanation, the book release was cancelled.
Vice-chancellor SP Kane denied that the 50% pay she was entitled to during suspension as per government rules was deliberately stopped. "She would get the portion of salary as per norms and also pension," he said.
Acting registrar Neeraj Khaty explained that the salary would be released after suspension order is put on the notesheet. "It will be processed soon," he said.
Officials said the delivery of suspension order couldn't be acknowledged for a long time and therefore, it took some days to move the notesheet to the accounts and finance section. "The peon had visited Sen's home twice but it was locked. He had put up a message and returned. Recently, family members of Sen called up and the order was delivered. Now, the file would be moved," they said.
Regarding the book, Kane said he was not even aware that the department was planning to launch any book. "Nobody came with any proposal seeking permission for book release. There are several ways of farewells but departments have to take permission," Kane said.