Ransacked hospital property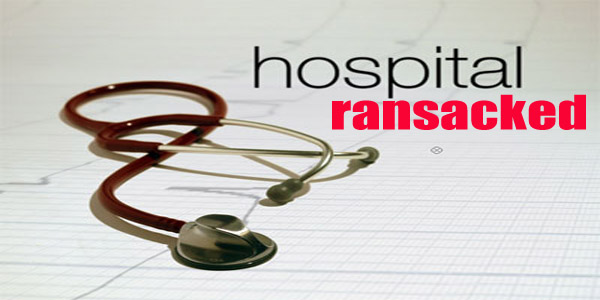 Nagpur News:
A sudden death of the accident victim during treatment, without any updates by the doctors, angered the relatives who staged protest and create ruckus at Dande hospital in Ravi Nagar.
The situation was controlled after the hospital authorities alerted nearby Ambazari police station and assured of taking proper action.
Jaswant Singh Nagi, 53, a resident of Buddha Nagar in Indora, had suffered head injury in a road accident at Subhash Nagar on September 17. Since then, he was undergoing treatment at the hospital and was declared dead on Tuesday afternoon.
Naagi's son Vazeer Singh, 27, claimed that the doctors failed to give them proper reports of the regular treatment and kept them unaware of any developments.
"Whenever we asked them about his health, they would give diplomatic answers. One of the doctor will assured that everything is fine while another would say that he is still in danger. It's suspected that the doctors made a major mistake during treatment that claimed my father's life," alleged Vazeer.
Nagi was kept in Intensive Care Unit (ICU) for eight days. Vazeer told that they were allowed to meet Nagi once or twice in a day and from past two days; they have restricted them from meeting him.
He informed that the doctors declared him dead when they had arranged another ambulance to shift him to other hospital. "Since the doctor's were not co-operating, we decided to shift him to another hospital. We asked the doctors to keep the papers ready and called the ambulance. As soon as the ambulance reached, they declared him dead," told Vazeer.
He said that the doctors are now giving a list of explanations for the case of death but didn't inform earlier. Suspecting something fishy, family members and relatives staged protest against the doctors and demanded immediate police action.
The body was shifted for post mortem at Government Medical College and Hospital (GMCH) mortuary. The case has been registered as an accidental death at Ambazari police station.