Nagpur News: Suspecting affair with a youth, a husband murdered his wife early Saturday morning by slashing her throat with a sharp-edged knife thus killing her on the spot. Nearby commuters, who witnessed the murder, grabbed the 'murderer' husband and handed over to the police.
The incidence occurred early Saturday morning between 7 am and 7.30 am when the deceased, a private tuition teacher by profession, was on her way for her tuition classes on her Pleasure moped (MH 31 D 9955).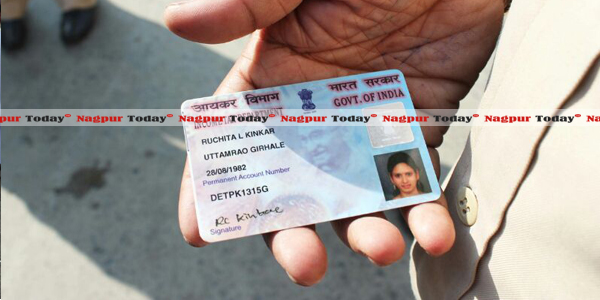 According to preliminary information, Ruchita Laxminaryan Kinkar (31), a resident of Ayodhya Nagar, was living separately with her 9-year-old son Manthan in a rented house since last two years. The accused Laximanarayan Kinkar (43), a resident of Lav Kuch Nagar, Manewada Road, and the deceased, Ruchita, had heated up argument on a regular basis following which she became estranged with her husband. However, Laxminarayan and Ruchita still had arguments over custody of their son. Laxminarayan, who could not meet his son, was enraged with Ruchita and planned her murder.
On Saturday, Ruchita, dropped her son Manthan to Kesahav Nagar Primary School and left for her classes. Laxminarayan, a building contractor by profession, started following her on his motorcycle (MH 31 BC 3032) and tried to stop her at Nandanvan Cement Road, near Nirmal Co-operative Bank. They had a heated-up argument on the road after which Laxminarayan took out a sharp-edged knife and in one swift movement slashed her throat. He again attacked her because of which Ruchita died on the spot creating panic and fear among the onlookers.
Passerby and onlookers, who witnessed the bloody deed of Laxminarayan, grabbed him before he could make an escape. They thrashed him. Someone informed Control Room after which Nandanvan police reached the spot and informed Kotwali police as the matter took place in their jurisdiction. However, an argument took place between the policemen over jurisdiction issue. Nandanvan police argued that the incidence came under Kotwali police while Kotwali police stated otherwise. After much confusion between the policemen, Kotwali police finally took hold of the case and started investigations.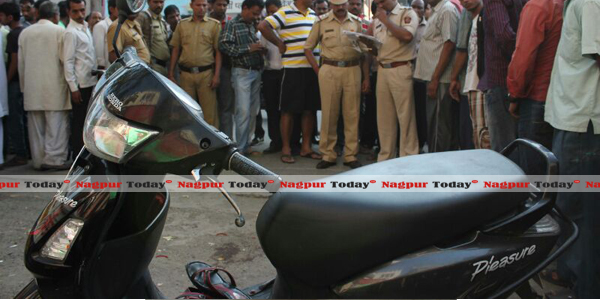 During preliminary investigation, Laxminarayan alleged that Ruchita had an affair with a young boy who lived with her. When he asked Ruchita about her relationship with the boy, Ruchita avoided the topic and asked Laximarayan not to interfere in her life, which angered him. Laxminarayan alleged that it her affair with the boy, which led to their separation. Thus, Laxminarayan planned to kill her, he confessed to police. According to information, Ruchita and Laxminarayan tied the nuptial knot in 1999. But, Ruchita left him due to his addictive and wrong habits.
Cops recovered two knives from his possession.
Till filing of the report, cops were grilling Laxminarayan for more details and a case under murder charges was registered against him. Police are also searching for the youth with whom, according to Laxminarayan, Rchita had affair.
– Pics by Vicky Thorat