Ajni cops crack murder, nab absconding accused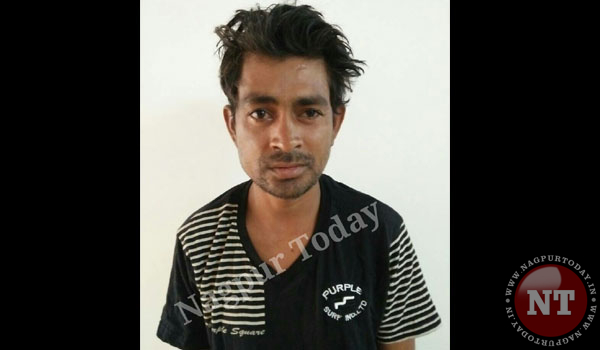 Nagpur: Ajni police, after painstaking investigation, succeded in cracking the murder occurred near Medical College Square in the intervening night of March 8 and 9, 2017. Cops have arrested the absconding accused Naresh Ramesh Khedekar (25), native of village Pohra, Tehsil Lakhni, District Bhandara.
The accused Naresh used to work as labourer at Jaiswal Country Liquor Shop situated in nearby Chandan Nagar. In the intervening night of March 8 and 9, 2017, the accused eliminated Ajay Bhaurao Khobragade (40), resident of New Babhulkheda, near Boudha Vihar. The deceased Ajay was sleeping in front of shutter of Om Shri Sai Telecommunications near Medical College Square. The accused Naresh killed Ajay by smashing his head with a tile over unspecified reasons. After murdering Ajay, the accused went absconding. Ajni police had registered an offence under Section 302 and mounted a hunt to apprehend the accused. Cops zeroed in on the role of accused Naresh Khedekar in connection with the murder after painstaking investigation and had mounted a hunt to nab him.
The trailing cops on Monday, June 5, spotted the accused Naresh Khedekar loitering in Chandan Nagar locality and pounced on him.
The arrest was made by Ajni Senior Police Inspector S S Sankhe, PI J J Patil, API Sandeep Dhobe, constable Shankar Jadhav, NPC Nilesh Titarmare, Sepoys Sunil Selokar, Tarachand Ambadore under the guidance of DCP Zone 4 Chaitanya and ACP R R Kapgate.