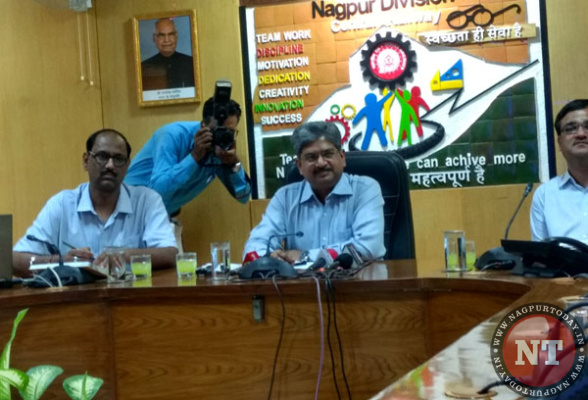 Nagpur: Suresh Kumar took the charge as new Divisional Railway Manager, Nagpur Division Central Railway on Friday. A general press conference was held where he interacted with the press discussing his plans for the betterment of Railway stations in Nagpur.
In the press meet Kumar said that being an employee of Railway, my duty is to maintain the security, cleanliness, train timings, food stalls at station and many other aspects which would be beneficial for the passengers for travelling.
A short documentary of Ballarshah and Chandrapur railway stations was shown, as recently Ballarshah and Chandrapur railway stations of Maharashtra have fetched joint top position in Railway's 'Station Beautification Contest'. Kumar aims to do the same with Nagpur station which will help in attracting more passengers.
"I will take every step in redeveloping the face of Nagpur stations even if we face difficulties on our way", he added.