Nagpur Today.
A kitty party assumed a larger than life form during the planning of the party. As is the fad nowadays, a theme was decided for the party. The theme was "Underworld Don". The dress code for the men were black full suits and for the ladies black and red coloured attire.
The men dressed in Black full suits resembling mafia dons of "God Father" movie stars and the ladies (wives) were attired in "Dressed-to-kill" red attires. The sight resembled the movie scene of "Casino Royale", (a 007-James Bond movie).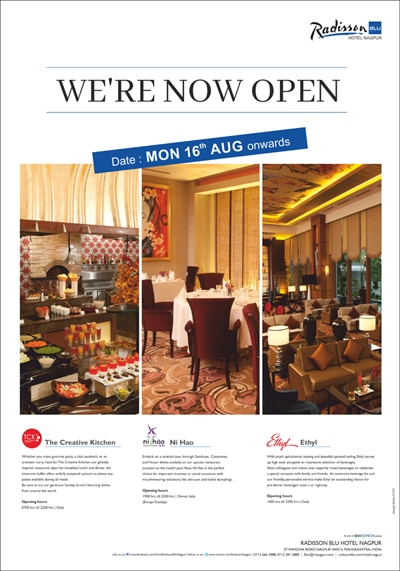 It was fun and frolic all the way.
The hosts and the organizers Sushil Bansal and Abha Bansal with Neha Agrawal and Vaibhav Agrawal had organized some very interesting games which was kissing one's own husband and recognizing own husband's voice.
In the first game which tested the wives' talent to remember her husband's cologne, after-shave and perfume. This was, since she had to identify her husband and kiss him while being blind-folded. Though chaos reigned, all the wives recognized their own husbands and kissed them. A lot of merrymaking, hoot-calls and hollering added to the merry-making couples.
After a brief respite, where the couples gained their breath back, the second game started. This game involved testing of the wives' hearing/listening skills. Though it is the men-folk who have to listen to their wives always, for once, the tables turned and the wives had to listen to their husband's voices. The wives were blindfolded once again. The husbands all together were asked to sing different Hindi movie numbers of their choice. In the cacophony that ensued, the wives identified their husband's hoarse voices and the game ended with a lot of noise.
The Casino games which followed were also enjoyed immensely!
Solo dance numbers, group dances, theme-based dances etc added spice to the party. It was fun, fun, sheer fun all the way!
Singing, dancing spiced with mouth-watering delicacies made the party enjoyable and memorable one. Most of the couples exclaimed that such a party should be repeated again soon.
PICS BY : Amol Gajbhiye