Supreme Court Stays FIR Against Major Aditya in Sophian Firing Case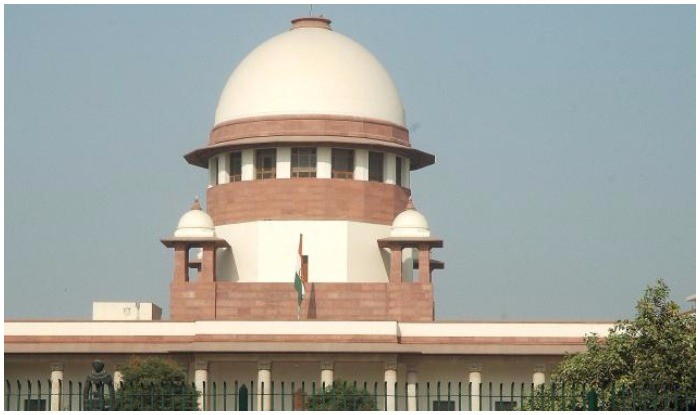 New Delhi: The Supreme Court on Monday issued a stay on the FIR registered against Major Aditya by Jammu and Kashmir police in connection with the Shopian firing case. Restraining the Jammu and Kashmir police from taking any coercive step against Major Aditya, the apex court sent notices to the Centre and the state government and sought replies in two weeks.
"On our prayer, the Supreme Court has directed that no coercive action will be taken against Major Aditya Kumar in pursuance of the FIR lodged against him. It is a positive encouraging day," Aishwarya Bhati, the counsel of Major Aditya, told reporters.
The Supreme Court was hearing the plea filed by Major Aditya Kumar's father, seeking quashing of the FIR registered against his son in connection with the killing of three civilians in Jammu and Kashmir's Shopian district. The state police filed an FIR under sections 302 (murder) and 307 (attempt to murder) of Indian Penal Code (IPC) against the Major and his Army unit of 10 Garhwal Rifles.
On January 27, three civilians were killed after Army personnel fired at a stone-pelting mob of protesters in Shopian district of Jammu and Kashmir. Over 200 protestors pelted stones at the Army convoy following which the army personnel shot in the air in their self-defence.
The Indian Army on January 30 submitted its version of the January 27 incident to the Jammu and Kashmir police and explained its reasons for opening fire at the stone pelting mob. According to the Army's narrative, the force's convoy was attacked by a group of stone pelters and its personnel resorted to firing to save themselves, said a PTI report.
The FIR filed by the state police names no accused but states that a company of 10 Garhwal led by Major Aditya was on its way for official duty when it was attacked by an unruly mob with stones. The Shopian incident became a bone of contention between the state's ruling alliance partners PDP and BJP. The state government has ordered a magisterial probe into the incident.