Do you like to know everything that's buzzing in Nagpur? Like our page to stay updated!
[supsystic-slider id=236 position="center"]
Spas are in vogue these days among the city's fashion and lifestyle freaks, but now the trend has certainly transported to next level with more people getting inclined to this body and mind technique.
Spa not only replenishes your body cells but it rejuvenates the mental health as well and makes us hale and hearty. So here's what you call a therapy and a lifestyle thing at your service. Serving across various cities of Maharashtra, Sunway Ayurveda and Spa has become a brand to reckon with. Mrs Nalini Lanjewar has been skilfully mentoring the art of Spa and Salon at Sunway, as a true blue professional in the Industry for over 23 years.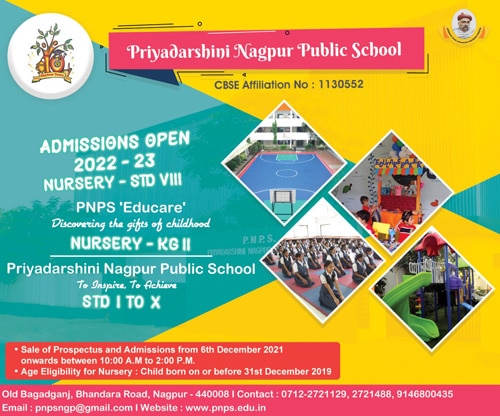 Transcending the boundaries from a single spa to a chain of outlets in different regions of Maharashtra, Mrs Lanjewar traversed her journey with all smiles. She was the first person who introduced Professional Spa Concept in the city of Nagpur (recognized by Times of India) with "Sunway" as the brand name which is the first Unisex Spa running for a decade.
So what's the key to the exemplary services? "At Sunway Spa, we make sure that our clients get the latest service trend in spa industry, as we keep ourselves updated from time to time. We highly focus on staff training & development which leads to high customer satisfaction resulting in revenue generation & customer retention," she quips.
Sunway Spa offers body spa therapies that are helpful in anxiety, digestive disorders,
fibromyalgia, headaches, insomnia related to stress, myofascial pain syndrome, soft tissue strains or injuries, sports injuries or temporomandibular joint pain and for overall well being.
Beyond the benefits for specific conditions or diseases, some people enjoy spa therapies because it often produces feelings of caring, comfort and connection.
Nonetheless a training institute – "Sunway Spa Academy" having accreditation from Government of India, has also been developed with a vision of building up qualified spa professionals and therapists in India enriched with the excellence and professionalism.
Absolute Essentials founder 'Paneri Lanjewar' also joined her mother in her spa business. Paneri shares an interesting staff information about Sunway. "We have few local staff and rest from North Eastern states as their hands are too soft which gives a supple and soothing spa experience. Also the North Eastern people are believed to have healing powers in their hands which makes for an everlasting massage experience," quips Paneri who also have future plans to launch fresh line of Sunway spa products including bodywash, shower gels and other aromatic components.
For now, Sunway Spa offers Ayurveda & Western Spa Therapies, Make-up & Styling, Hair & Beauty Care, Cosmetology, Spa & Salon Consultancy, Spa & Salon Management, Spa & Salon Training & Development Institute.
Address:
Plot Number 199 Neev Mallika Apartment, besides Mocha Cafe & Bar, Above Indian Bank, Cement Road, Shivaji Nagar, Nagpur 440010