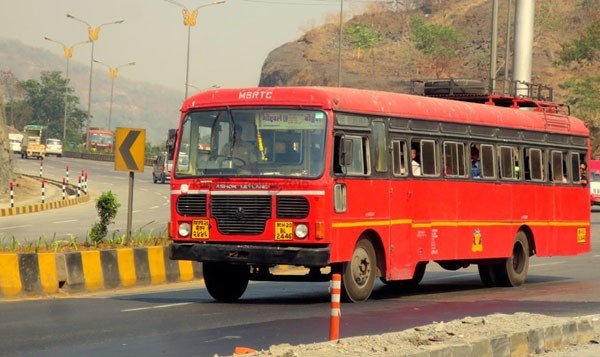 MUMBAI: With an eye on the upcoming elections, the Maharashtra cabinet on Tuesday approved a slew of concessions for different groups across the state putting a Rs 1800 crore burden on the already ailing Maharashtra State Road Transport Corporation (MSRTC). The yearly losses of the MSRTC currently is nearly Rs 2500 crore.
A nod was given to extending the free pass facility and concessional journey facility to students, senior citizens and to people with serious medical conditions. The beneficiaries would be provided with smart card, which would be linked with their Aadhar card. A total of 2.18 crore beneficiaries would be able to avail the benefits of the concessional travel.
Free travel will be extended to girl students from rural areas till class 12. Currently this facility is only available for girl students till they complete class 10. Transport Minister Diwakar Raote said, "The number of rural girl students availing this scheme would now be 24 lakh as against 19.54 lakhs that were using this facility till now. This decision will add a burden of Rs 44 crores."
The senior citizens can now avail 45 per cent concession in air conditioned Shiv Shahi buses as well. Till date, senior citizen were provided 50 per cent concession for state transport buses and semi-luxury buses. The patients of cancer and TB would be provided 75 per cent concession as against 50 per cent given so far. Patients of sickle-cell anemia, haemophilia can travel free of cost.