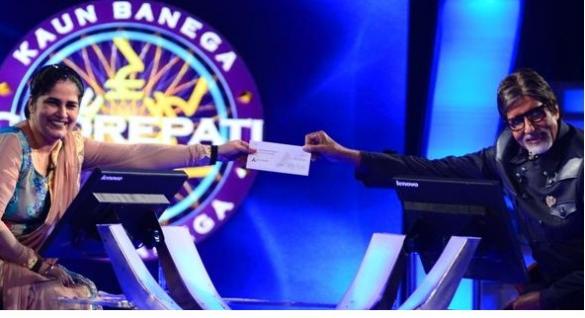 Nagpur Today : Sunmeet Kaur Sawhney is the first woman to win the ultimate prize of Rs. 5 crore and became a millionaire in this season of Kaun Banega Crorepati.
The 37-year old lady is a high school graduate.
She is working as a Tutor. She hails from Chandigarh, but Sawhney has been staying in Mumbai since a few years now. Married to a small-time actor who has done some side roles in Hindi films, Sawhney has two daughters."We have rented a place in Mumbai and have been staying here since a few years," she said.
She was very confident while playing and answered all questions coolly and very brilliantly. When she won Rs. 25 lakh, she was happy because she was able to clear her husband's loan. Surprisingly, she had two life-lines remaining for the jackpot question.
The host, Amitabh Bachchan, even advised her to walk away with Rs. 1 crore, since if she got the answer to the next question wrong she would get only Rs. 1.65lakh. But she went ahead with a prayer, for the sake of her family. Finally she made it, answered the question correctly and won.