Nagpur News : Bollywood is in search of Drama which will engage its audience and draw them to theatres. In search of such a story, Bollywood re-visits the coal belts of India and is ready to bring to us another intriguing story about Coal Mafias. Interestingly, the movie is named "Koyelaanchal" for being based on the Coal Belt of the country.
Director Ashu Trikha and movie's Star actor Sunil Shetty visited Nagpur for the promotion of the movie. Both faced a lot of questions from Nagpur's Media at the press conference arranged by Balaji Entertainments'  Sanjay Kukreja. The press conference was held at Kothari Jewelers, a Jewelry showroom. The event got prominently supported by Ravi Agrawal, owner, Chattarpur Farms along with Lalit Kothari of Kothari Jewelers.
Film's promo was presented on a projector screen and and seems promising. Director Ashu Trikha and Sunil Shetty explained the concept and premise of the movie. The film is about Coal Mafia's in India's coal belt and how a single man controls all the economic and social powers in that region by controlling the natural resource using brute force. It shows how the government tackles such issue. After explaining the premise, they both batted against the goggly of questions by Nagpur Media.

Sunil Shetty said he got interested in the project as he liked the script very much. After few questions about the movie, questions inevitably turned about elections, politics and surprisingly Sunny Leone.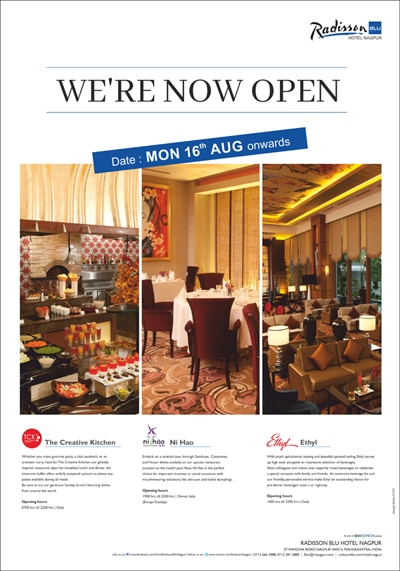 When media asked if heroines like Sunny Leone are degrading the level of movies, Sunil shrugged the question off by saying this question shall be asked to the makers who worked with the actresses you named. Later also when asked about how much business do you expect the film will do, he replied at least more than a Sunny Leone Film.
When asked for their views about politics, both explained that they believe that a systemic change is definitely needed in India. Suniel Shetty said, "He is not looking to enter into politics in near future. But we are doing our bit by making sure our promotional events are not clashing with polling days so that no one is forced to miss their voting duty. Also whenever we get chance we always promote need for voting clean and honest candidates."
Nagpur Today asked Sunil, "Everyone remembers your scene in border when you carry the bomb towards the tiger and it evokes patriotic feeling in everyone's mind. Cut to 2014, you rush into a city on a tank to save the wounded hero who is being driven an auto. I have seen most people laugh at the scene in the theatres. When you read or enact such scene, what goes in your mind?"

Sunil replied honestly, "When we accept the role, we are given solid convincing reasons behind each shot. Similarly, we did detailed shooting for the said scene. There were supposed to be few VFX for which I shot on green screen and all. However, I as an actor do not have control on the decisions made at the editing table. So the scene may appear to be abrupt to some audience. But me too have scene audience clapping and whistling to that scene in theatres."
Nagpur Today continued the interview with another question, "Please apologies in advance for an unpleasant question. But when you started in your career, Akshay Kumar, Ajay Devgan, etc were your contemporaries. They are still enjoying super stardom with 100cr plus films. So how you deal with this?"
Sunil replied sportingly, "I look at the other 1000s of people who could not made it there. I come from a very happy and well to do family and I look at half glass full. I am 51, I am having my different businesses. I have great family and my film career is still on. I still get to call my own shots regarding which project to do and which to reject. I am a very secure person as far as career is concerned and I am happy where I am."
The press conference concluded with a dialog from Suniel from his film super hit film "Dhadkan".
:: Prashen Kyawal