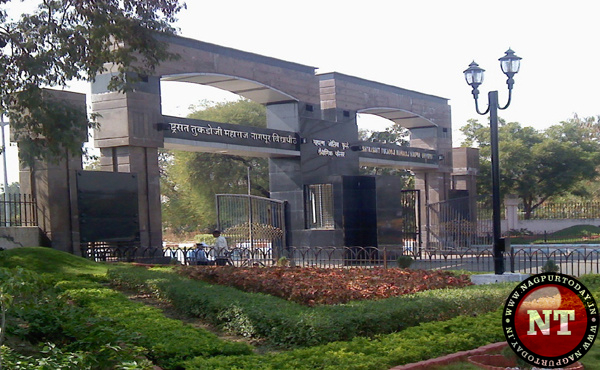 Nagpur: The Rashtrasant Tukdoji Maharaj Nagpur University (RTMNU) administration has on Tuesday imposed a ban on entry of Central India Institute of Mass Communication (CIIMC) director Sunil Mishra in all the seven premises of Nagpur University till further probe is completed.
The affiliation of Mishra's CIIMC has also been cancelled and admission process of session 2018-19 has been freezed. However, current students will be shifted to another colleges for the next academic year with immediate effect. It will be the responsibility of NU to recover their leaving certificate and other documents from Mishra's possession, said Nagpur University Vice Chancellor Dr. Siddarthvinayak Kane in a press conference at Nagpur University.
A three member enquiry panel led by retired industrial Judge BC Chandrapur, MS Wankhede and deputy registrar Anil Hirekhan initiated action against Mishra for his unjustful act.
NU will also issue a notice to local inquiry committee led by Sanjay Kanode, Madhuri Nasare and Sayali Pande and conduct inquiry against them for recommending continuation of affiliation to CIIMC even though the institute lack proper classrooms, teaching and non-teaching staff, apart from other necessary infrastructure.
Mishra is already facing police probe in many cases registered against him and one such is when he misled the court and Board of Examination (BoE) in 2006 as he returned his bogus marksheet of his LLB part 1, 2, and 3.
VC also expressed concern over the local inquiry committee which submitted false recommendation report of Mishra's college.
According to the report the entire Aashirwad Theatre building belonged to CIIMC. The team also gave a go ahead to the college and mentioned 'Yes' in every bracket. he said.
The students of CIIMC lost a year in this process while some have even lost their jobs in absence of valid qualification certificates.
After a thorough probe, the inquiry panel recommended to lodge another FIR against Mishra for defrauding students and disaffiliating CIIMC for fraudulent practices.
Mishra has also circulated a fake post against the VC as he levelled a charge of moral turpitude against Kane, who as controller of examination in Nagpur University during November 15, 2010 to November 13, 2012 had failed to disassociate himself from the exam work when his daughter was appearing in her BE exam in summer 2012.
Addressing the press conference Kane said, "I was left in shock to learn that Mishra was posting such false messages on social media. My advocate informed me that the Judge was on leave, and the next hearing will be on June 6. My colleagues showed me the messages posted by Mishra and it is on record that I was present in the university since morning and it is not necessary that VC have to be personally present there".
Mishra has been making personal attacks and challenging integrity of the Vice Chancellor's post without any proof, he added.
More action will be taken against him and others who submitted their bogus marksheet to the University.