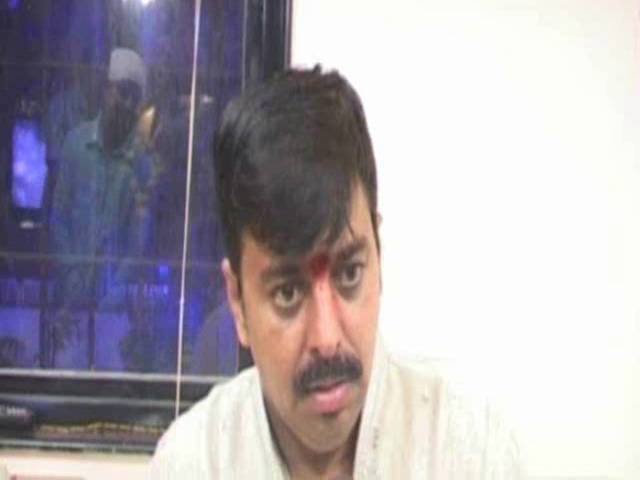 Nagpur News: A "smooth talker", bookie Sunil Bhatia, arrested in the IPL spot-fixing scandal, ran a temple in Nagpur eyeing the offerings made by believers and induced a cricketer who was just earning Rs 2,000-3,000 after being banned by BCCI into manipulations, police claimed today.
Bhatia also told police that he fixed matches of the rebel Indian Cricket League and even some matches of Bangladesh Premier League with the help of some players he knew in the neighbouring country, they claimed.
However, they said they have no concrete evidence to suggest that fixing indeed took place.
The bookie and Babu Rao Yadav, who played for Railways and banned by BCCI for playing in the rebel Indian Cricket League, were arrested by Delhi Police for their alleged role in spot-fixing.
Sources said Bhatia was released from jail in 2006 in a case and later he established himself as big devotee in a Sai temple in Nagpur.
"He used to have langars at the temple. He was trying to build his credibility. His intention was to corner the offerings. Nagpur is a big city and he knew that many people will visit the temple," a senior police official claimed.
Bhatia is a "smooth talker", he said.
During interrogation, the official claimed, Bhatia told police that he contacted Yadav in 2007 when the cricketer was playing in the ICL. He claimed that he had fixed ICL matches, sources said.
"After the ICL players were banned, he was not getting into any team. He went to play in Kolkata League. He was getting only Rs 2,000-3,000 and wanted to earn more. It was then Bhatia told him that he has good contacts with a prominent Bangladeshi and he will help get him into a team playing Bangladesh Premier League.
"Both went there to Bangladesh. Bhatia is a known fixer and an ICC anti-corruption unit spotted him there. As he got a whiff about it, Bhatia and Yadav returned to India," a senior police official said.
Police sources said Bhatia, who have "good contacts" with Bangladeshi players, may have fixed matches there but they have nothing to corroborate this. "Bhatia has claimed he has fixed matches in Bangladesh Premier League. He said he knows some Bangladeshi players very well," he said.