Goons confession bring fore murder of missing person since three years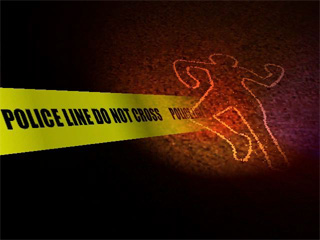 Nagpur News : A shocking confession of three notorious criminals during interrogations reveals a murder of a man who was reported missing from last three years. Ajju, Nammo and Kanhaiyya, all criminals, were arrested few days before by crime branch police during night patrolling. During questioining, they told that they had killed a person named Bunty in 2010 afer he was caught molesting wife of one of the three goons.
The trio told that Bunty was part of their gang but he would molest and abused the wife of one of them. Many times, they warned him but Bunty ignored and continued his indecent acts. Thus, in fit of rage, the trio killled Bunty and on the same day set him ablaze with one of the dead body set on pyre at Gangabai ghat. The murder remained as a secret till now. Lakadganj police has reported a missing case of Bunty. Three years later, it is learnt that he has been murdered. Lakadganj police has registered a case of murder against three. It was learnt that Nammo is externee.