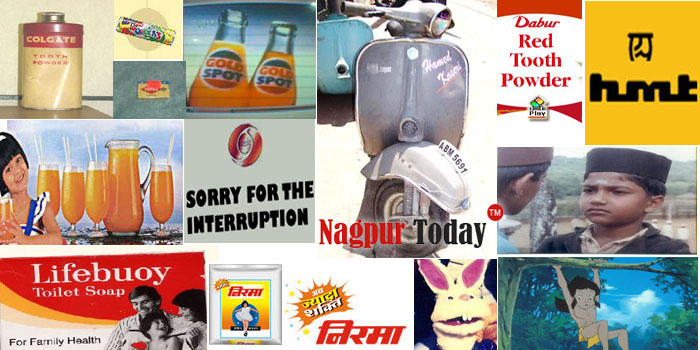 Nostalgia is something we all love to deal with. All of us like to pamper ourselves with sweet-sour memories from the pages of the past. Let's get into the good old bygone world in which we happily smiled all over from childhood to this age. And what could be an idea better than connecting all those jolly days with the idiot box which has seen us growing all these years with our memories. After all we even remember when the television first took its baby steps to our homes in its sweet old black and white format. That was the time when there were no satellite channels. Doordarshan was all about entertainment then.
With the advent of television we had seen the TV makers like Bush, Nicky Tasha, Weston and Salora – hold on, we may not find even the trace of these brands at present, but yes a good hint of those adorable designs in our minds. And who can forget watching once in week delight of watching movies every Sunday, or catching on Chitrahaar every Wednesday. Of course, the mythological epic Ramayana followed by Mahabharata is all fresh in our minds. How about the TV series Buniyaad, Nukkad, Ye jo hai zindagi or the animated stuff like Mickey and Donald, He-Man and the Masters of the Universe along with the Spiderman. Some of us even loved watching krishi darshan – a program meant for farmers. From Vikram-Betaal, Sinhasan Bateesi to Mogli, which made the song jungle jungle baat chali hai pata chala hai…chaddi pehen ke phool khila hai… a national craze, the black and white memories still flourish with flying colors into all of us. The wonderful Malgudi Days or Tenaliraman enticed us no end.
While watching all those stuff on television who could forget savoring those visibly appealing advertisements, the jingles of which echoed in our inner self for years and lasted even today. Remember the line from a famous two wheeler brand – Buland Bharat ki Buland Tasveer Hamaara……….. any guesses. Of course it's Hamaara Bajaj. Now let's take you back to advertisement of same brand's electric bulbs, here it goes … Jab Main Chhota Bachcha thha, badi shararat karta thha, meri chori pakdi jaati jab roshan hota………… can anyone complete? Ya it's Bajaj again.
And how about this one ….Baraat thheek 8 baje pahunch jayegi, lekin hum aapse ek baat to kehna bhool hi gaye….(the inlaws get uncomfortable) then the character played by Shammi Kapoor would correct…ghabraiye nahi hum to sirf itna chahte hein ki aap baratiyon ka swagat pan parag se kijiye…
We all must have crooned this one while having the bite of our famous papad …karram kurram, kurram karram, mazedaar, lajjatdar, lijjat papad…ehhe he ehhe he…
Agreed that most of us might not have liked bathing with lifebuoy soap but we always loved to chant its very famous jingle – tandurusti ki raksha karta hai lifebuoy, lifebuoy hai jahaan tandurusti hai wahaan…laaaiifebuoysss…
You must have also remembered the line about pressure cooker – jo biwi se karte hein pyaar, wo prestige se kaise karen inkaar or an advertisement anthem on washing powder – doodh si safedi Nirma se aaye, rangeen kapda bhi khil khil jaaye…sabki pasand nirma…
Some of these jingles have actually left an inerasable trace in our minds. Perhaps for this reason only the companies are still going gung ho over retaining these jingles in their reformed advertisements. We may still hear many of these jingles in its renewed avatar on the equally changed avatar of idiot box. Let's sing it once again…