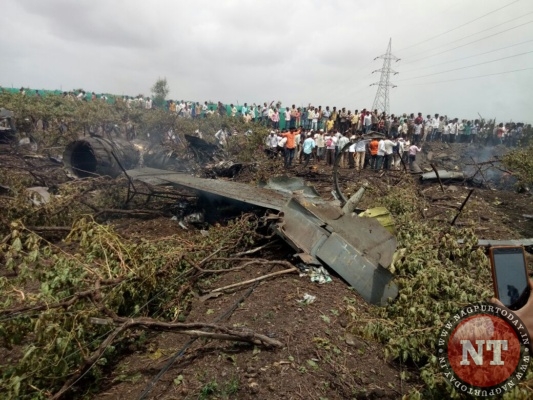 MUMBAI: A Sukhoi jet crashed this morning in Maharashtra's Nashik when it was on a test flight. Both pilots in the aircraft ejected safely before the plane crashed.
The Sukhoi Su-30MKI, which is a twin-jet multi-role air superiority fighter, crashed at Wavi-Tushi village near Pimpalgaon Baswant town, around 25 kilometres from Nashik, police said.
"The aircraft crashed at 11.05 am and the police received information about the crash at 11.15 am," an official told tp news agency.
The Sukhoi Su-30MKI fighter jet that crashed was an under-production aircraft manufactured by Hindustan Aeronautics Limited or HAL in Nashik. The aircraft was still undergoing tests and was not yet handed over to the Indian Air Force.
Both pilots who ejected before the plane crashed were on deputation from the Indian Air Force.
Top officials of the Indian Air Force at Ojhar Air Force station, as well as the police have reached the site of the crash.
The aircraft, developed by Russia's Sukhoi and built under licence by the Hindustan Aeronautics Limited (HAL), had taken off from the HAL airstrip near Nashik, police said.
COMMENT
More details are awaited