Weather throws pleasant surprise in Nagpur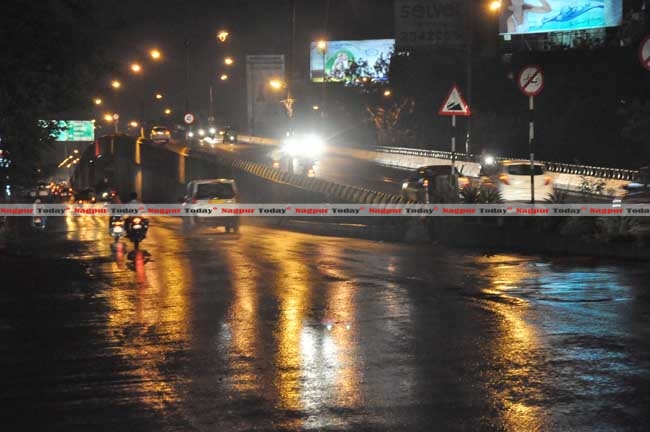 Nagpur News: Monday the March 24 evening suddenly went different and wore an unusual look. The Orange City witnessed stormy winds lashing the citizens and catching them off guard with rains. Although the surprising cool mood of Weather God provided some relief to citizens from early summer heat, it also posed many problems. Hundreds of families who ventured out for fun and frolic including movie merry, shopping and then having yummy Bhel Puri, Paav Bhaji, Chaat Masala, South Indian, Punjabi, Continental Dishes at roadside vendors or reputed restaurants were forced to scramble for nearby shelters midway or return home soaked as the gusty rains played party spoiler.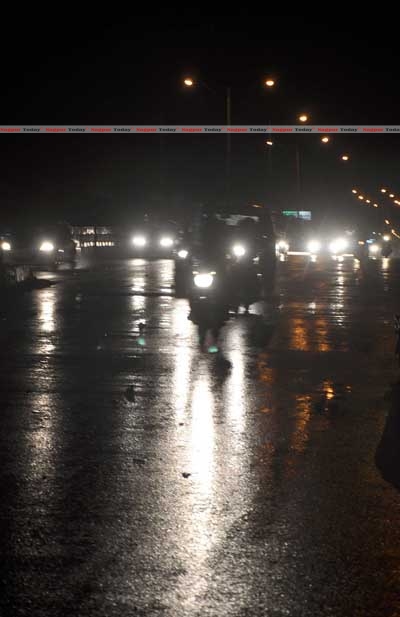 The sudden rains did not spare the citizens and others shoppers who were on their way to sweet home either returning from offices or other working places. Shoppers were returning after downing shutters but were either forced to stay in their shops till rains stopped or scurry for dry places. The roadside vendors like eateries expecting horde of customers in the late evening, hath thelas selling fruits, vegetables, and a variety of other items were left with no choice but to wind up their businesses, of course, cursing the Weather God and their luck, too. The late night business went as usual as the rains had stopped by that time but with only a few die-hard customers.
Apart from "casualties" of roadside businesses, there were no reports of human casualties. But reports poured in of damages and losses suffered by way of properties. Many temporary sheds collapsed and rooftops were blown away by the velocity of winds. Many had lucky escapes. There are reports of trees getting uprooted or big branches crashing down. Efforts to contact Fire Brigade or police drew a blank as they themselves were not aware of any major tragedies. But it is OK. At least, no tragedies involving citizens are reported.
However, the rains created a beautiful atmosphere with rain drops majestically captured by streetlights and lights of thousands of vehicles plying on the roads. In simple words: Mother Nature was at its best in illumination.
One thing that is not cooled down by the rains is the political heat. No amount of rain will ever succeed in chilling the present political atmosphere. The Weather God is not aware of Lok Sabha elections and the heat it has created. The blazing summer heat will even get defeated by the political heat. It is certain. No guessing about it.
The bottom line is: The sudden and surprising gusty winds followed by rains may have cooled the summer heat and provided some relief to citizens. The citizens, even otherwise, have geared up to face the blistering summer in the coming days. But the unusual weather is likely to take a heavy toll of citizens of all ages in the form of doctor bills. Medically, such unseasonal rain brings with it health hazards. So, medical fraternity and chemists and druggists get ready to cheer up.