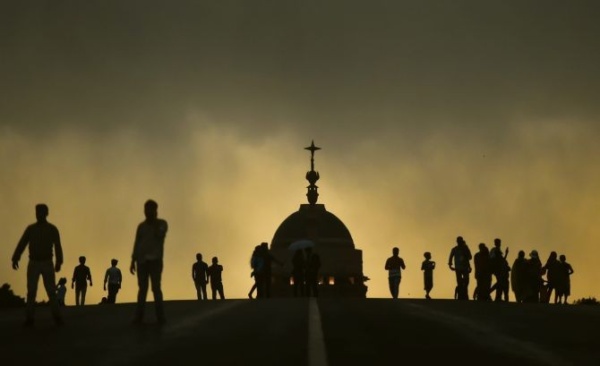 New Delhi: A squall and sudden dust storm with a wind speed of up to 109 kmph accompanied by light rain hit Delhi on Sunday evening after a scorching day, a Met department official said.
The sky turned cloudy around 4:30pm and gusty winds swept the national capital.
The sudden change of weather in Delhi forced airport authorities to divert at least 40 domestic and international flights, an official said.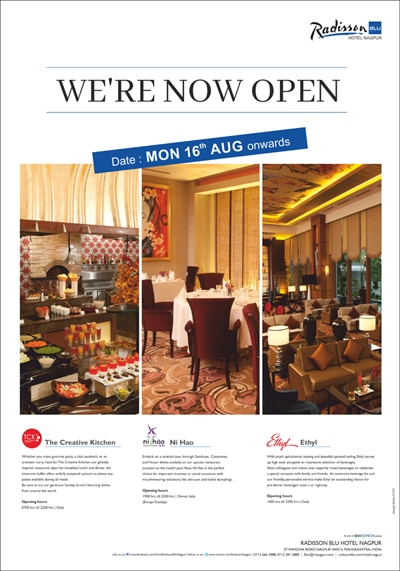 Flight operations to and from the Indira Gandhi International (IGI) Airport in New Delhi was majorly hit, with sources at the airport confirming over 40 diversions and more than two dozen delays.
The operations of almost all the airlines — domestic and international — were affected as the runway had to be closed down and the flight services suspended for a while, the sources said.
The airlines informed the passengers about the delays and diversions on Twitter.
Dozens of flights were diverted to cities such as Jaipur, Amritsar and Lucknow, the sources said.
Vistara said its Delhi-bound flights from Srinagar, Lucknow, Bhubaneswar, Mumbai and Goa were diverted.
"Till about 7.15 PM, over 40 diversions were reported. There could be over two dozen delays," a source said.
International flights from Katmandu, Riyadh, Colombo, Jeddah, Kabul were delayed even as flights from Tokyo, Newark and Colombo were diverted to other places, the sources said.
However, the relief to Delhi residents came after a sweltering day, when the maximum temperature had reached 40.60°C, a notch above the normal, the meteorological department official said.
Humidity during the morning hours was recorded at 60 per cent, the official added.
The India Meteorological Department on Saturday predicted that Uttarakhand, Jammu and Kashmir and Himachal Pradesh would witness thunderstorm accompanied by squall.
Its forecast said parts of Rajasthan might also see dust storm.
Thunderstorm over the northern hill-states and its effect in the plains is due to a western disturbance, the IMD said.
"Thunderstorm accompanied with gusty winds are also very likely at isolated places over Punjab, Haryana, Chandigarh, Delhi, west Uttar Pradesh, Vidharbha, Chhattisgarh, Bihar, Telangana, north coastal Andhra Pradesh, south interior Karnataka, Tamil Nadu, Puducherry, Lakshadweep and Kerala," the IMD said in an advisory said.
Delhi Metro services were also affected at several stations on the Violet and Blue lines after trees fell on overhead electricity (OHE) wires.
According to the Delhi Metro Rail Corporation, services on the Violet Line were affected for 40 minutes as trains ran in two loops between Sarita Vihar and Escorts Mujesar, and between Nehru Place and Kashmere Gate stations from 5 pm to 5.40 pm.
'This was necessitated due to falling of a tree on OHE wires between Okhla and Jasola stations due to the thunderstorm. The service normalised at 5.40 pm,' the DMRC said in a statement.
Similarly, train services on the Blue line between Noida Sector 16 to Noida City Centre were not available since 5:15 pm due to damage to OHE wire on down section of the Blue line (towards Noida). Services were restored at 6.50 pm, it said.
The DMRC also said service between Inderprashtha and Karol Bagh (on the Blue line) were not available from 5.15 pm due to a tree falling on the overhead electricity (OHE) wires of the up section of the line (towards Dwarka) between Rajiv Chowk and RK Ashram.
Normal services on this section was restored at 7:37 pm, it said.
Now, train services on all lines of the Delhi metro are running as per normal schedule after repair of overhead electricity (OHE) wires. There is no problem anywhere in the network, the DMRC said in the statement.