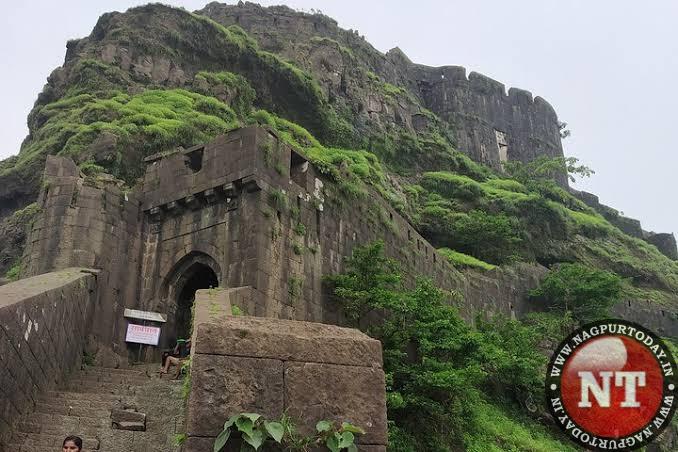 Nagpur: On the occasion of the 353rd death anniversary of Subhedar Narveer Tanaji Malusare  to be celebrated at Sinhagad on February 4, 2023 in the presence of dignitaries on behalf of the entire Malusare family of Maharashtra, Ravindra Malusare,  President of Marathi Vruttapatra Lekhak Sangh, Mumbai, has written an article showcasing the history of Narveer Tanaji Malusare.
Ravindra Malusare writes…
Our history during Chhatrapati Shivaji Maharaj period is bright. We inherit the blood, self-respect, bravery, loyalty and wisdom of our ancestors. Needless to say, if we continue to forget their history, our future will look bleaker than the present.
The story of Narvyaghra Narveer Tanaji Malusare, who became the Subhedar of Shiv Chhatrapati, has been given the glory of "Shivarayancha Sinh Padla Samrangani Maratha Gadi Yasha Dhani" in the pages of history. Narveer Tanaji listened to the call of Swarajya rather than the duty of his own family rather than sentiments and in fact national work and in doing this he sacrificed his life for Swamikarya by shedding his own blood.
It is a duty to have a relook at the great work of two such mighty brothers Narveer Tanaji-Suryaji Malusare on Shauryadini. Many things are coming forward about the history of Shiva period. As new historical documents and tools become available, older references are becoming outdated. There are debates. Keeping in mind the modern technology and the changed education system, it is necessary to continue to transmit the history preserved by the forefathers to the next generation.
It is recorded in the history that 'Adihi Lagin Kondanyache Maga Majhya Raibache' or 'Gad Ala Pan Maja Sinh Gela' is not the history of Narvirs but the first Powada of the Shiva period composed by Shahir Tulsidas which tells the story of the brilliant and unique bravery of Tanajiva and many other such events are still available in history.
Tanaji belonged to the Kshatrakulotpanna 'Malla' dynastic clan. During the Emergency in the eleventh century, a branch of the 'Malla' dynasty took refuge in the Javali region of Konkan. 'Naik' in that branch must have been the title of Tanaji. After the battle of Pratapgad, after reaching the fort of Rajgad, Shivaraya captured and pacified Tanaji and made Hazari Mansabdar of the infantry. But a thousand foot soldiers under him were not of the same rank like Jedhe, Badal, nor from the same region.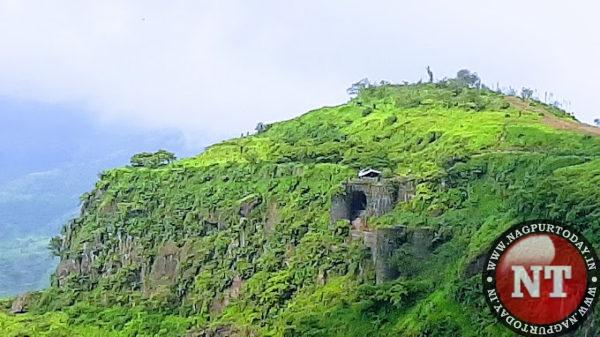 A mixed infantry of 1000 Hashmas was also provided along with the army during the campaign. Tanaji Malusare was never appointed to any Watani Subha in Swarajya. In the Swaraj of King Shivaji, there was no practice of actual giving of land. Before him, the post of 'Subhedar' was given. The word Subhedar means an officer in the army. Subha means province. But Tanajirao was not a provincial officer.
After the death of Tanaji Malusare in Jedhe Shakavali, it is recorded that Tanhaji Malusare became the Subhedar of the Hashams of Rajashri. Because it is mentioned in the small book of Marathi Empire that Tanaji had no homeland in the Mourya region of Javali. So he was in permanent salaried employment in Shiva Raya's army. That's why he had his house on Suvela. The ancestors of Tanajirao Malusare came to Daulatabad and later to Ahmednagar and Wai as warriors who originally lived on the forest edge of Satpura on the slopes of Tapi river.
Finally they came and stayed at Godoli near Panchgani. Tanaji Malusare's father Kaloji and his brother Bhovarji or Bhorji were residents of Godoli. Foreigners always came riding on this Godoli. So Kaloji and Bhorji took Shivaji Maharaj's side. And during the ride of Fattekhana, both the brothers took a pledge to perform its rituals in the villages of Akoshi and Nalvadi near Wai. In a meeting held near a lake called Shingan of Asgaon, both these brothers took up their vows. The Subhedar of Wai got this news. He decided to take over the two brothers by making a surprise attack on Godoli. And suddenly one night the Subhedar of Bijapurkar came to that village.
He suddenly attacked that village and slaughtered the brave villagers of Godoli including Kaloji, Bhorji and and destroyed the entire village. Tanaji's mother took her two sons and took the road to Brahmaran. Bhorji's sons went to his maternal uncle in the village of Furas in the Koyna Valley. His mother came from Karanje village under Pratapgad to Umrath with her twelve and ten year old children Tanaji and Suryaji.
Tanaji's mother had a 'Ghal' in the mountains near Umrath village, in which they spent three days eating stale bread. This north-facing Ghal, which can easily accommodate 10-15 people, is still on the hill slopes adjacent to Umrath. When the villagers came to know that a woman was living with her children in this place, they brought them to the village. By then her brother Shelar had reached Umrath in search of them. After Shelarama told the villagers about her sufferings, she built a hut and also gave a few acres of land to grow ragi  and vari. In that Umrath village, Tanaji-Suryaji became famous not only in the village but also in Sakhar Khore, Kamthe Khore, Kineshwar Khore, Golegani Khore, and Shivthar Khore in eight to ten years.
The two brothers became brave as they wielded sword, spear, and bow. Tanaji handled the dandapatta so neatly that the people who practiced the dandapatta stared at him for a long time. He was also skilled in disguise. Sometimes he sat in a royal dress with his thick black moustache. Sometimes he would look like a nobleman. Both brothers became famous in Mahad province by farming and learning battle tactics.
Mal Patil of Birwadi was considered a formidable person in the Adilshahi of Bijapur. Although this region falls under the kingdom of Chandrarao More of Javali, all the forts in that region were under the direct control of Adilshah. The authorities used to collect the amount of agricultural produce in kind and in cash. These fortmen used to administer as they pleased. Although Mal Patil complained about this many times, the hawalodar of the fort was a Muslim and he used to do injustice to the unarmed subjects in many ways. Syed Kabir was the army chief and Havaldar Rahitamat Khan was the cruel officer. A great crisis befell the village where this infantry army went from Raigad.  Tanaji raised a huge army of new youths. As soon as the call was made, armed youths would rush in and take care of them.
At the time of Afzul Khan's ride, Tanaji's Mawle were ready with arms at Karanje-Devale and Golegani-Paithan Valley. Tanaji was seated at Pratapgad in such a position that he could see all kinds of visitors. After Khan's abdomen came out and he collapsed, Syed Banda ran like a dart to the meeting place and Tanaji also ran. Sambhaji Kavji Kondhalkar, Jeeva Mahala and Tanaji crushed him.
Tanaji Malusare united the youth in this valley below the Jawli valley, on January 15, 1656, Javali fell. That made Shiva Raya's task easy, Javali was completely taken over and the old fortress of Gudhya hill was transformed into Pratapgarh.
Tanaji's son Raiba (Rayaji) was with Sambhaji Maharaj. He was always in the army with Santaji Ghorpade's grandfather Mhalsoji. After Tanaji's death, Suryaji along with his army came to Umrath from the villages of Velhachi Peth, Dhoni Pani, Birwadi, Bhave and stayed there. Suryaji had three sons. Kanhoji stayed at Umrath. Bhorji Kadoshi went to live in a village beyond Mahabaleshwar.
So Naikji started living at Sakhar at the foothills of Umrath. Tanaji's cousin, Bhorji, hails from Furus, a village on the banks of Koyna. Similarly, the descendants of Malusare still live in the villages of Sakhar, Godoli, Dhakti Vaki, Gavadi, Kimwe, Ambeshivathar, Kasbe Shivthar, Godvali, Parmachi, Furus.
The south facing Amriteshwar temple is located on the lower part of the temple of Kondhaneshwar at Sinhagad. There are two idols of Bhairava and Bhairavi and Bhairava holds weapons in four hands. A dog is carved nearby. Yatras and big festivals used to take place here. At that time it used to cost around two hundred rupees. In the year 1763, Bhausaheb Peshwa's wife Parvatibai gave a gold crown to Amriteshwar.
A new idol was installed in the year 1777. In the centre of this temple is Tanaji Malusare's Samadhi which was earlier a square peaked Vrindavan. A half statue of Tanaji and the mausoleum were renovated on it in the year 1940. The place of Tanaji's old Tulsi Vrindavan is the place where Tanaji's body fell, the place of heroic death.
In the year 1935, a Utsav Mandal was also established in Pune. And it still is today. The mausoleum now built by this board is in the form of a semi-statue with a meghdambari and a surrounding rock. The state has got a new historical gift in the form of Narveer Tanaji Malusare's tomb at Sinhagad. It has been released on behalf of Pune Municipal Corporation.
After the approval of the Department of Archaeology, while cleaning and excavating, this Samadhi came into the hands of the attendees. Shiva lovers have recently expressed happiness after finding this tomb. In fact, this history has already been mentioned in the book on Narveer Tanaji Malusare published 50 years ago by Pen historian Parshuram Date.
Today at Umrath in Poladpur taluka there is a 6 feet tall statue of Tanaji Malusare and Shelarama and a samadhi in the holy place of battle. There is a mausoleum of Suryaji Malusare at Sakhar nearby. From generation to generation, the Malusare congregation of Sakhar has been going to Umrath on Magh Vadya Navami and celebrating Shaurya Din by bowing till today.
This is where Subedar Tanajirao's biography ended…. But taking inspiration from it, many such fighters were born in our India in the last 350 years. Subhedar Tanajirao's biography is so powerful that Swatantraveer Savarkar wrote a Powada on Tanaji's life to arouse the people when the country was being ruled by British. As soon as it was realized that this country would rise up in flames to get rid of slavery from this Powada, the British government banned it….. No matter how much Tanajirao's biography is sung, it is little. And even if a little of it is retained, it is a lot.