Nagpur: In a stunning revelation, it has come to fore that in the State of Maharashtra there is not a single officer of Fire Services who can inspect a building or issue notice to it legally. Currently, the action being taken by Fire Department is blatant violation of rules and regulations of State Government itself. The State Government in 2008 amended the Maharashtra Fire Prevention and Life Safety Measure Act. The Act was signed and approved by the Governor himself. According to the Act, only the fireman who has completed a course named 'Master Fire' could inspect a building or issue notice to it. But even after 10 years, the course has not been started by State Fire Academy run by Directorate of Maharashtra Fire Services. The dubious situation prevails in the hometown of Chief Minister himself.
In Nagpur Municipal Corporation's Fire and Emergency Services Department, there is sanction for 58 posts of officers to lead any action. But only two competent officers have been appointed on two posts. Rest are vacant for years. Considering the volatile situation in city, the State Government had increased the number of posts two years ago. The Chief Fire Officer is also holding the charge of Deputy Chief Fire Officer. Even though the government approved filling up of posts in Fire Department, it created hurdles by way of putting condition of filling up the posts by internal promotions. Now, the situation is such that the NMC's Fire Force lacks sufficient manpower at all to fill up the vacant posts. The powers to inspect rest with only appointed officers. But in Nagpur and entire State the job of inspection or issuing notices is being done by those who have no powers to do it.
Posts of Fire Officers in NMC:
· Chief Fire Officer – 1 post
· Deputy Chief Fire Officer – 1 post
· Divisional Officers – 2 posts
· Asst Divisional Officers – 4 posts
· Station Officers – 13 posts
· Asst Station Officers – 39 posts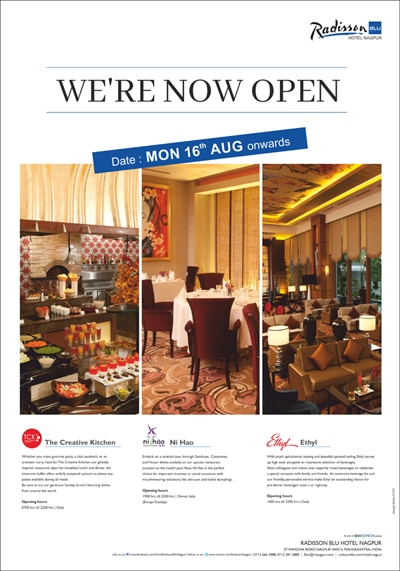 The main reason for the posts lying vacant is the condition of educational qualification, training and experience. The Fire Force in State was formed in 1989. Thereafter, 3635 buildings in Nagpur were issued NOCs by Fire Department. Out of these buildings, only 706 buildings were equipped to tackle fire incidents. In the past two years, 1920 buildings were issued notices under Maharashtra Fire Prevention and Life Safety Measure Act for violating fire rules. Out of these 1920 buildings, 925 buildings lacked necessary fire fighting tools in the event of tragedy. Subsequently, water and power connections of 50 percent of these buildings were snapped. According to NMC sources, the benefit of this action was that 80 percent building complied with the rules and installed firefighting equipment. Interestingly, those building which faced action were built after 1989. There is no record or survey available regarding buildings constructed before that year. In the event of a fire, the role of firemen is limited to only rescue. But in taking action such as issuing notice there is no other powerful measure in accordance with States' Fire Act. The rules for taking action against the violators are cumbersome and time consuming in various stages.
The stages of action:
· First stage: Checking, inspection and enquiry.
· Second Stage: Snapping of water, power connections of hazardous buildings.
· Third stage: Filing of FIR with police.
· Fourth stage: Sealing of building.
The Fire Department which served notices to 1920 buildings no fourth stage action was initiated on any building. Although situation arose to file FIR but the cops fumbled. Some buildings were found very risky in the event of fire. Empress Mall is one such building. Despite the demand by Fire Department to police file FIR, no action is taken even after three months.
In a classic example, the theadquarters of Nagpur Municipal Corporation itself was found to be extremely dangerous if a fire tragedy were to occur. The imposing building where top officials have chambers including the Municipal Commissioner, lacks the necessary fire-fighting tools in accordance with the Fire Act. NMC's own Fire and Emergency Services Department had served a notice to the civic body five months ago. But the notice was snubbed and no action was taken. The 7-storey building has even no fire alarm. On May 9, 2018, the Fire Department had written a letter to the Executive Engineer of Electrical Department Sanjay Jaiswal to comply with fire safety rules by June 8, 2018. But till to date, no action was initiated. Upset with the lethargic attitude of the administration, the Fire Department had lodged a complaint with the then Municipal Commissioner Virendra Singh. Acting swiftly, Singh directed the officials to complete the work on 6th and 7th floor speedily. But Virendra Singh himself opted out for transfer upset with dirty politics in the NMC but no work was undertaken even though tender was floated and company appointed to complete the job.
The Fire and Emergency Services Department, during an inspection of NMC building, had found a series of shortcomings that make it perilous — lack of mechanical ventilation in parking lots to no installation of firefighting tools on other floors. Even the ground floor, which houses the office of Municipal Commissioner, there is no fire alarm system.