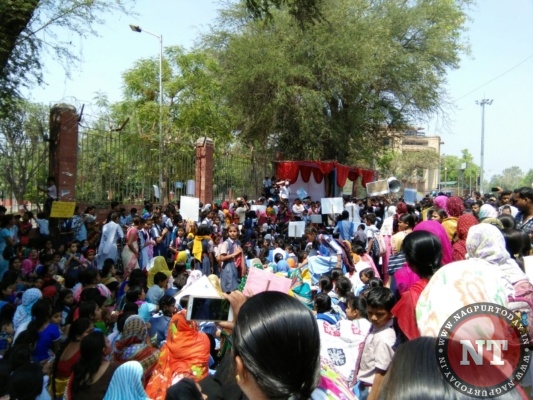 Nagpur: Thousands of students along with of Gurunanak Primary Secondary and Junior College situated in Bezonbagh, took out a peace march from the Yeshwant Stadium to the Samvidhan Chowk, for their demands. From many years, the management of Gurunanak School is making efforts to change the school to CBSE and to close the present one. A case was filed in court on behalf of the school trust. In which the court gave a decision that after a year the school could close down after informing all.

During this porotest, slogans were also raised against Principal Jaspal Singh Saluja at the Samvidhan Chowk. Nearly, there are 3000 students and 108 are teachers. If the school is closed, then these students will be at a loss. The protestors in a memorandum given to collector to be given to Chief minister, have demanded that the school's responsibility be given to the state government so that the school is not closed.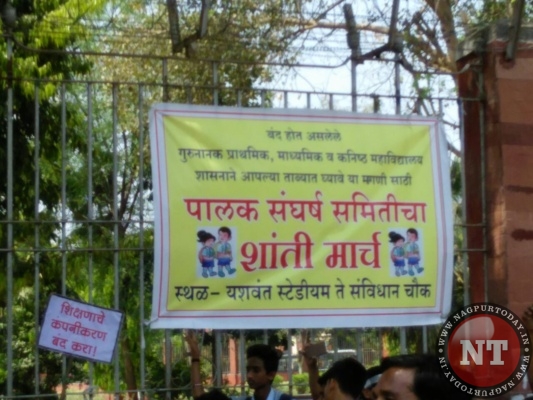 During this protest, Mahendra Parate, Vice-President of the Guardian Action Committee informed that the lease of the school has ended. The petition was filed in the court by the school. In which the court gave a decision that school management can close the school. But on closure of the school thousands of students will be at a loss. Due to this, it has been demanded that the government should take control of the school in its own hands. He said that school management wants to commercialise education and the management has been planning to close down the school and start a fresh CBSE school.