Students of Somalwar Khamla packs brilliant performance on Dr Panjabrao Deshmukh's birth anniversary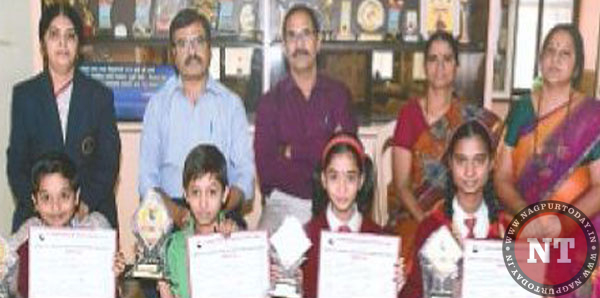 Nagpur: On the occassion of birth anniversary of Dr Panjabrao Deshmukh, Dr Panjabrao Deshmukh Pratishthan recently organised interschool drawing, elocution, and rangoli competition. Students from Somalwar High School, Khamla, had participated in all the three events and presented a stupendous performance.
Yash Sabale of Std VII bagged first position in Drawing competition. In elocution contest, Jayanti Nawalekar of Std VII stood second in while Nikhil Kale (StdV) stood third. In rangoli contest, Sakshi Nandanwar (Std VII) stood 3rd in elocution contest. All the winner students were awarded with trophies, cash prize, and certificates.
P P Somalwar, Secretary of Somalwar Education Society, Yogesh Gonnade, Headmaster, Deputy Headmaster Pande, Invigilator Kaushik madam, and Prabhat Vibhag chief Adbe have congratulated the successful students