Students of RCOEM, EDT Dept. took cultural night to Las Vegas this time!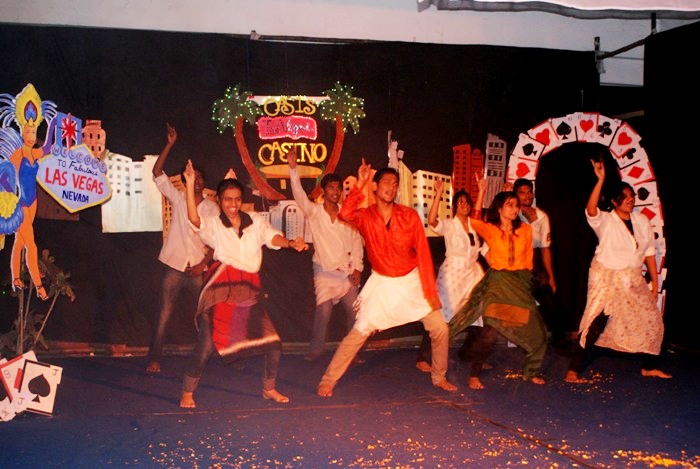 The day of huge celebration and a chance to experience the company of fellow mates other than in the classroom for the students of RCOEM's EDT Department is indeed its Cultural Night of the Installation Ceremony, a day of immense happiness and memories. The same do this year saw an attendance of most students as it could've been anything but ignored. Another installation arrived that saw a fun packed celebrations. The students thereby organized the much awaited gathering cum fun time for second year students.
The initiatives were taken by the students of third and fourth year under the aegis of Genesis EDT Students' Society. The theme for this year's Installation was the Las Vegas. The enjoyment turned into a gala as the electrifying dance and fashion show performances turned the atmosphere into a highly energy packed zone with lots of cheers and noises resonating the venue. The cultural evening was anchored by Kartik and Aanchal. Prof. Lokesh Heda, Prof. Incharge of Genesis EDT Students' Society and Gaurav Tatpalliwar, President, Genesis EDT Students' Society thanked all the students for their hard work in making this evening a truly eternal one.