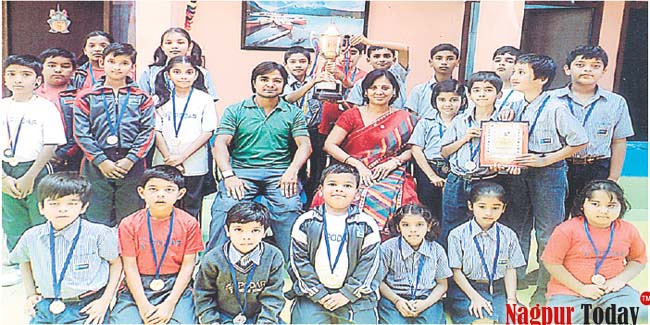 Nagpur News: Students of Podar World School brought laurels to the school by winning medals in a recently organised Inter-School Karate Competition which was organised by Vidarbha Karate and Sports Academy.
In all 76 students of Podar World School participated in the competition held at Garobha Maidan. It was hard work of coach Salman that ultimately paid off. Coach's excellent training session proved fruitful as the Podar World School won maximum medals.
In all 23 students won gold, 23 got silver and 30 bronze medals. 11 students participated in Kata event where two students won gold, 3 won silver while six students secured bronze medals respectively.