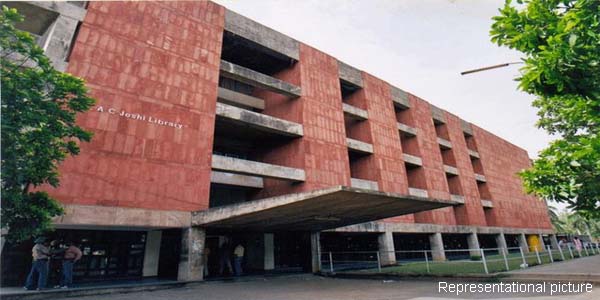 Nagpur News:
Fifty seven students of Nagpur College of Homeopathy at Nandanvan has moved to High Court against the college president Ghanshyam Das Panpaliya's decision to transfer the students to some other college as there are just few students left in the college given the affiliation has been stopped for over three years. The petition no.  874/2013 on January 29 this year was filed through student Abhijit Mande against the State of Maharashtra. The final verdict in the case was said to be announced on May 7.
The college hit the rough patch in 2005 when allegations of sexual harassment against Panpalia poured in, leading to the staff turmoil. An ex-lecturer at the college Dr. Anuprita Bhadage along with other ladies teaching staff had filed the petition in regard in the first class judicial magistrate court in Nagpur. However, the case is still pending.
Bhadage told Nagpur Today she was made to submit an undated resignation on the day she joined the college. She along with other female teaching staff was not being approved, as the request for approval was not sent to the university. Later, when she opposed to the irregularities prevailing in the college, she was subjected to unusual behavior and often being harassed. She even alleged sexual harassment by Panpaliya and filed petition against him, Vice President Gopal Bhutada and Principal Balpande. She said that at present there are only 2-3 teaching staff left at the college.
Meanwhile, the students have also filed the petition against the college administration as the students were being pressurized to shift to some other colleges. It was alleged that Panpaliya intended to close down the college and the students were averse to the decision.
Talking to Nagpur Today, Panpaliya clarified that he had filed the reply in the court in which he had expressed his interest to continue with the college provided the students pay up the long pending fees. "A total of Rs 22 lakhs is due on the students from various years. They have not paid the fees yet. Even those who have repeated the same year and whose results are out have not paid any fee. How can we run the college under such a situation where a student wants admission just by paying Rs 1000 whereas the actual fee is Rs 45,000."
He said as per the government's admissions rule the students are required to pay the prescribed fees before taking the admission. He said he was ready to continue with teaching in the college and students should initiate to pay their dues. He informed that at present there are 11 teaching staff in the college for the strength of about 200 students who will be finishing their course as no new intake has been allowed since last two years.
When asked about the allegations of sexual harassment against him, Panpaliya categorically denied the allegations and refuted the claims made by Anuprita, alleging that she had submitted bogus certificate of her internship from Raipur. When asked why all the women joined her against him, he sarcastically replied, "All these women are bogus and would go to any extent for money. You see what happened to the case which they filed against me. Nothing has happened because it did not hold any substance. It was just bogus claim."