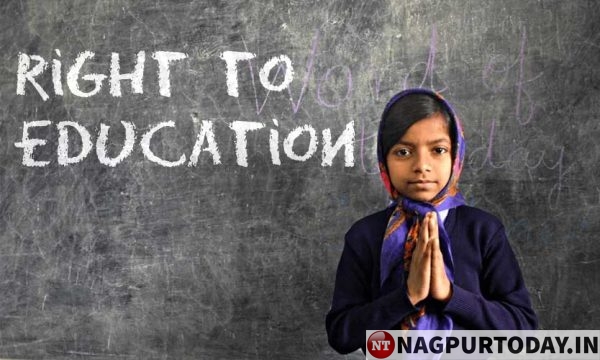 Nagpur: The RTE admission process is getting complicated. Seats under this process have been reduced in Maharashtra. The RTE quota is being fixed in accordance with the registration of student on Saral Portal. Students are being denied admissions in vacant RTE seats from backlog quota. The issue has been raised by RTE Action Committee Chairman Mohd Shahid Sharif.
Sharif said that he has sent a letter to Dr Suvarna Kharat of School Education Department and apprised her about the issue. "Rules of RTE admissions are being violated. The registration of students studying in schools is done on Saral portal. On this basis, the School Education Department has fixed the quota. Last year, out of 25 percent reserved quota of seats, 20 percent seats werte filled up. Similarly, out of 75 percent seats in open quota, 65 percent were filled up. Thus 15 percent RTE seats remained vacant," Sharif stated.
"This is a clear violation of RTE norms. The rules clearly say that 25 percent RTE quota would be fixed every year according to the intake of schools. However, question mark is being raised over this directive of School Education Director itself. On the other hand, according to State Government's decision the Deputy Director id Chairman of Online Admissions and he has to convene a review meeting before the RTE admission process. In this meeting, review of entire quota, setting up of centres and technical problems is done. But noi such review meeting was held in 2019-20," Sharif said.