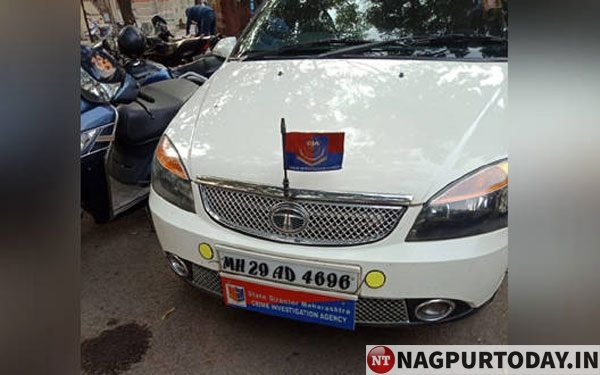 Nagpur: Crime Branch on February 22 had booked Naresh Sudhakar Palarpavar (47), co-ordinator of Central Investigation Agency (CIA) at Samarth Nagar in Dhantoli police jurisdiction on charges of misleading people by posing mediator of police department in the city. Though the action was significant when it comes to protecting people from the so called police-public mediator, it also raised question: Is it crime to form any public interest origination?
Despite the fact that, the Crime Branch initiated action against Palarpavar on the suspicious of misleading people by posing a police official, Palarpavar told Nagpur Today that he has all the necessary documents and verification approved by Central Government.
CIA is Centre approved: Palarpavar
"CIA is certified organization and it does not violate any norms set by the Central Government. As far as the Dhantoli police's action, I have complete faith in the Constitution and will not hesitate to face any sort of action," Palarpavar said.
Accused was trying to mislead people: Dhantoli Police
The accused had several identities like type of vehicle, logo, siren etc that is similar to the police department, thus anyone could easily get confused with the appearance. Hence accused was arrested under Section 171, 34 of the Indian Penal Code. However he is now out bail, PSI Gode of Dhantoli Police Station told Nagpur Today.
Section 34 of the IPC suggests — acts done by several persons in furtherance of common intention. When a criminal act is done by several persons in furtherance of the common intention of all, each of such persons is liable for that act in the same manner as if it were done by him alone.